Hotel offers en-suite plunge pool filled with champagne for £35,000 per night!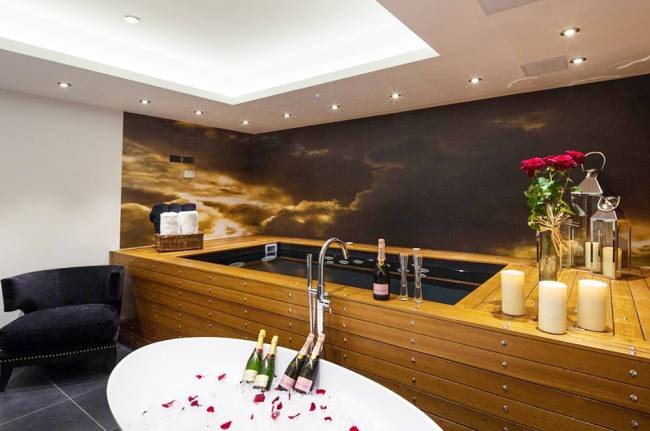 See how the other half live (even if it's not how your other half lives) with a ridiculously decadent valentine's stay at the Exhibitionist Hotel – a luxury boutique hotel based in London's South Kensington – which is offering guests the opportunity to enjoy a night in one of their uniquely designed Splash suites complete with a 24m3 plunge pool filled with Champagne, and enough oysters to fill an ice bath… all for a mere £35,000 per night(!)
Guests will also find in their rooms two bottles of the hotel's signature champagne, 30 bouquets of roses, and a selection of aphrodisiacs, including asparagus with truffle oil, strawberries dipped in chocolate, fresh figs, raspberries and whipped cream, and handmade macaroons and chocolates.
You'll be pleased to learn that your five-figure stay will include breakfast, which will be served in bed and tailored to your whims by the hotel's chef.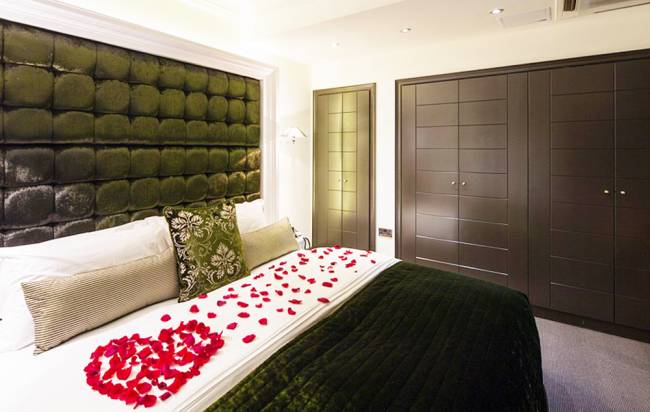 For those who think £35k is a bit of a stretch and would rather bring their own Labrini and a Soda Stream with which to fill the tub, the hotel is offering a common-as-muck valentine's package for the rest of us proles, costing a paltry £3,000 per night.
This cheapskates' stay is exactly the same as the one that costs £32,000 more, but comes instead with a pool filled with *gasp* water, and only enough oysters to feed two human beings rather than a entire council estate full of families living below the breadline.
Situated within a beautifully restored eighteenth century townhouse, The Exhibitionist Hotel brings together the heritage of the original property with contemporary design. All rooms include a bespoke iPad that will, the hotel says, allow their pampered guests "to customise the scent, taste and feel of their stay."
The Exhibitionist Hotel's Valentine's Package is available until 22 February 2015. For more information, visit: www.theexhibitionisthotel.com