If you're thinking about planning an Easter escape for your family this year, check out our selection of character cottages dotted around the UK, perfect for those looking for something a little bit different…
Look at that: all the way through the intro with no terrible egg puns! Phew.
Aurora, Wales
Known as a 'hobbit house' this intriguingly designed building is one of two huts which have been specially crafted in one of the lush meadows of this organic farm in Wales. Situated all in one room with panoramic views across the sweeping valley, Aurora provides an eco-friendly experience for a holiday in rural Wales.
Finished to a high standard, with lots of unique features, this accommodation promises something a little bit different. The kids will love sleeping in the fold out bunk beds! To keep you warm, there is underfloor heating and a woodburner – logs are provided! There's also an outdoor playground and a nature trail which gives you the opportunity to explore the 65 acres of sheep, cows and chickens.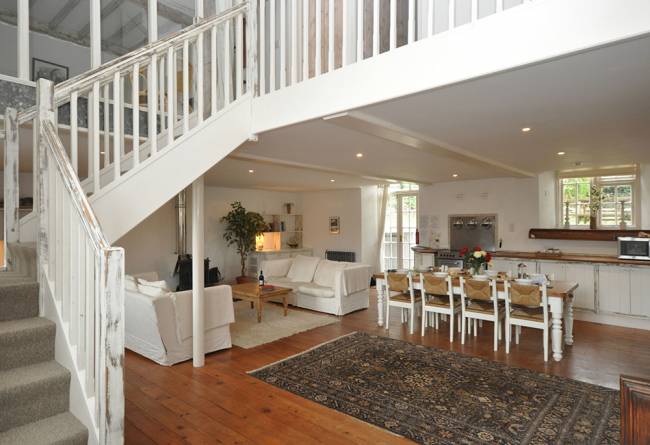 The Old Chapel, Cornwall
This Grade ll listed chapel has well and truly been given a new lease of life, offering something a little bit different for a family holiday. The Old Chapel is large and spacious with high arched windows which allow the light to pour in and shine off the white décor.
It is perfect for getting multiple families together under one roof, it sleeps nine people across three bedrooms. The two double rooms have mezzanine platforms with single beds, accessed by a ship-style ladder, a lovely unique feature that the kids will love.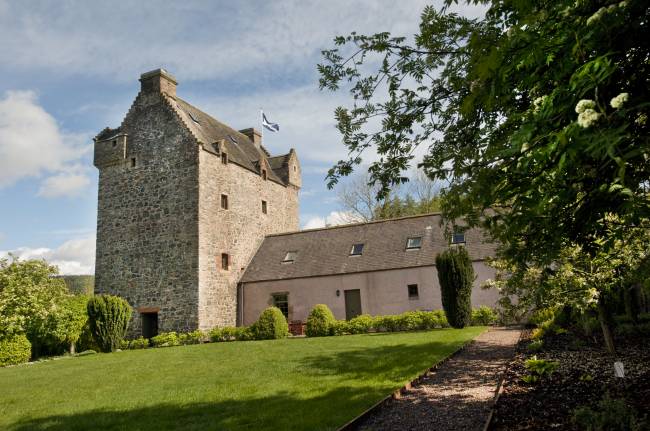 The Tower, Scotland
The Tower near Selkirk in Scotland is just as you would hope it to be with a name like that. The 16th century tower has been decorated authentically and retains many original features such as, spiral staircases, exposed beams, wooden floors and grand fire places. Lots of other features such as book cases, wing back chairs and impressive paintings make this building feel like a real castle.
Arranged over four floors and offering five large bedrooms The Tower is perfect for families, especially if you're planning on getting everyone together, from Grandma and Granddad to Aunties, Uncles and cousins,. There is an indoor games room, trout fishing on site and at nearby Bowhill house & country estate you'll find a range of activities such as a woodland adventure playgrounds, clay pigeon shooting and horse riding.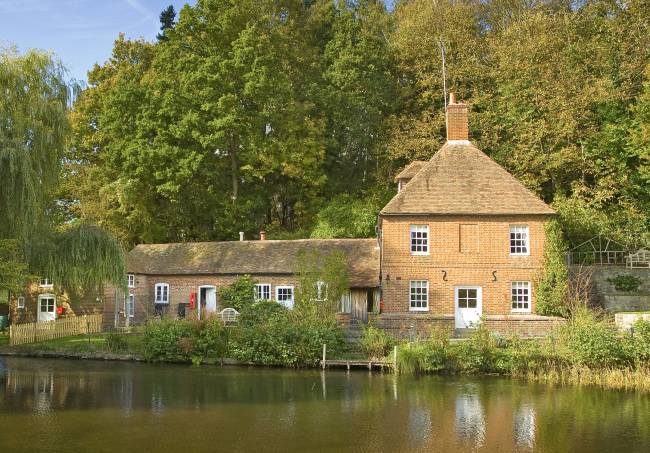 Keeper's Cottage, Kent
Not only is this striking brick cottage decorated to perfection and provides ample space and comfort for family holidays, Keeper's Cottage is also set within the grounds of Kent's Leeds Castle. Guests staying in any of the six on-site properties can access the castle and grounds via picturesque footpaths.
The property itself dates back hundreds of years and has been carefully finished to make the most of original features such as exposed beams, brick fire places and well-maintained wooden floors. With access to the castle grounds and activities such as adventure playgrounds and the yew tree maze, it's perfect for families. It sleeps 10 people across five bedrooms.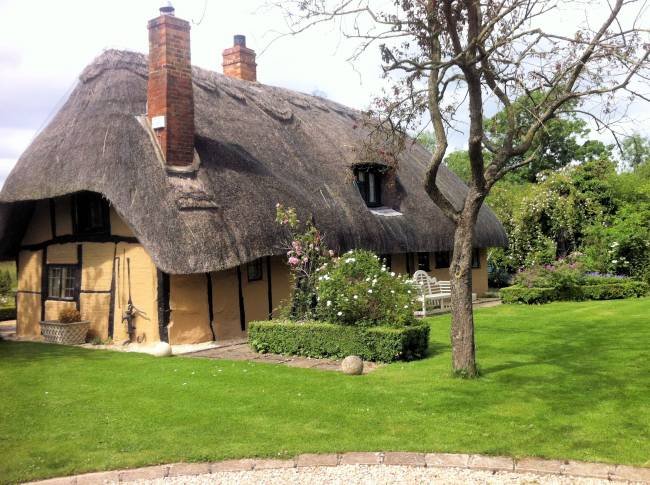 The Thatched Cottage, Oxfordshire
This traditional thatched cottage surrounded by gentle Cotswold countryside is around 300 years old. With exposed beams, low ceilings and narrow doorways, The Thatched Cottage provides all the charm and character you would expect. Decorated beautifully to reflect this, it is perfect for a family holiday, sleeping five across three bedrooms.
Sharing a garden with a second charming cottage, there is a quirky BBQ hut available for guests to use, great for those long summer evenings when the kids are bursting with energy.
For more information on any of the above properties and more, visit: Holidaycottages.co.uk