For a stress-free family stay-cation, you can't beat the secluded, laid-back resort at Gara Rock in Devon…
I love holidays overseas – endless sand and sun, exciting new food, exotic culture and weird and wonderful wildlife. But for a guaranteed stress-free, soul-soothing, recharging break, I'll always, always go back to Devon.
I can't count the number of holidays I spent there as a kid. Real, Great British seaside holidays, with a bucket and spade exploring the rock pools, paddling in the toe-tingling waves, and taking refuge in historic homes or tearooms when the inevitable rainy day set in.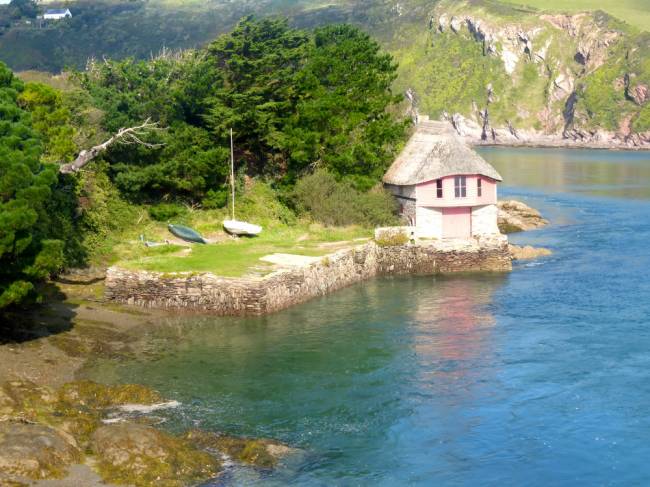 Returning to concrete-strewn south London at the end of our family break was always drearily depressing after weeks spent salty, sunny and sandy at the beach, scrambling over rocks, rambling along flowery country lanes, playing with 'holiday dogs', and eating cream teas and ice creams on what seemed like a daily basis.
The landscapes and ancient villages linked by narrow, bramble-fringed hedges are postcard-perfect – sleepy estuaries with sailboats bobbing in the setting sun; long, wild sandy beaches that give Barbados a run for its money on a sizzling, summer's day; dramatic cliffs plunging down into secluded coves, and surf just right for a kayak or boogie board.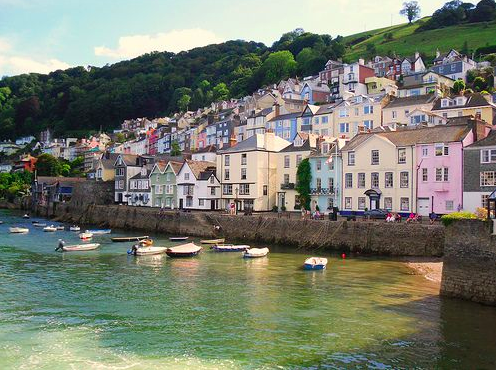 It's rural and beachy, but anything but boring, with buzzy harbour towns like picturesque Dartmouth to explore, quirky market communities like Totnes and Kingsbridge, festivals and regattas throughout the summer, boat trips along the rivers and estuaries, excellent pubs serving first-class food, and even the Dartmouth Steam Railway to whiz you along the South Devon Coast and into the Dart Valley in style.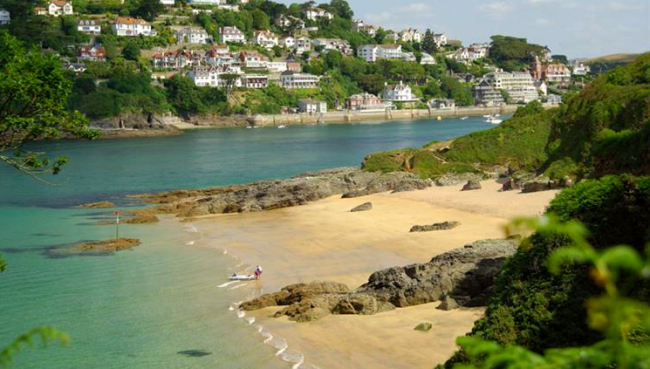 The glamorous resort town of Salcombe adds a splash of chic to the South Hams, with a handful of top-notch eateries and stylish shops selling nautical gear, with a sprinkling of boutiques catering for beach bums, too. Along the coast, Bigbury-on-Sea boasts a perfect 'murder-mystery' hotel – the infamous art deco resort on Burgh Island – reached by sea tractor and cut off from the mainland at high tide, unsurprisingly inspiring an Agatha Christie classic, And Then There Were None.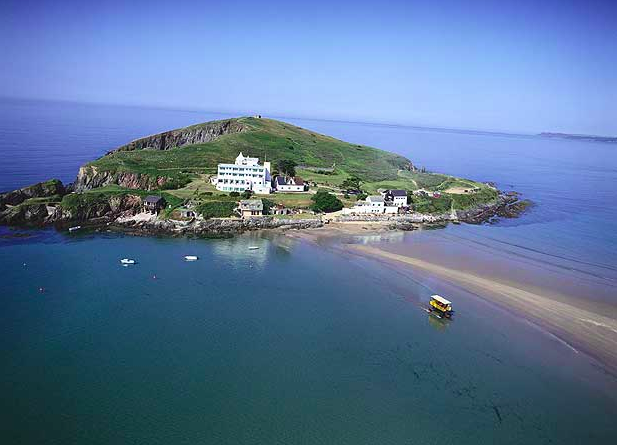 Several years ago – now grown up, but still away with my mum and co. on what's become an annual Devon family escape – we took a turn down a long, winding country lane to the rugged headland at Prawle Point, and stumbled across what we all agreed would be the perfect spot to live a wonderful life: Gara Rock.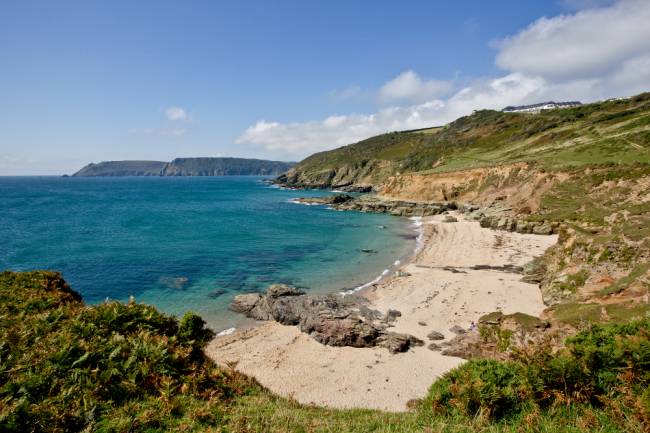 Set high on a cliff with stunning views and a coastal path climbing down to two coves of secluded, golden sand, I imagined spending my days here writing, taking romantic walks along the shore with a Golden Retriever running at my heels, and collecting blackberries to bake a crumble (despite never having baked anything in my life that didn't involve a beach and a bottle of Hawaiian Tropic).
Building work was happening at the time – the former, faded Gara Rock Hotel was to make way for a curve of luxury residential apartments, just waiting for the day when my 'famous writer' dream comes true. Luckily for me, the owners also decided to build a selection of homes for holiday lets, so at least I can now indulge in the fantasy on a regular basis, should Christie-esque fame continue to elude me.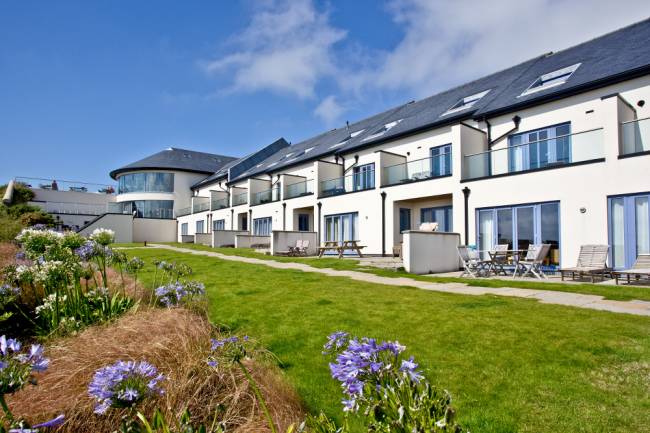 Mornings are amazing at Gara Rock. Pull back the curtains and a sweeping panorama awaits – an endless expanse of shimmering sea with rugged cliffs, hardy heathers and ferns, and not a single sign of human life apart from a 19th-century, thatched lookout post, standing sentinel over the scene.
The afternoons are pretty good too. Skip down to the beach for a picnic and a dip, or walk the South West Coast Path to East Portlemouth, as ships sail past in the blue below.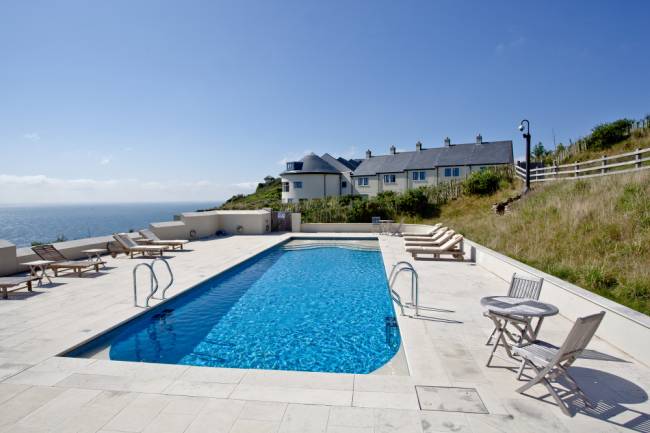 And evenings? How about a quick workout in the fitness suite or a swim in the indoor or outdoor pool, followed by a steam and jacuzzi to really relax, before watching the sun go down with a glass of red from your own private terrace? I say 'yes' to that.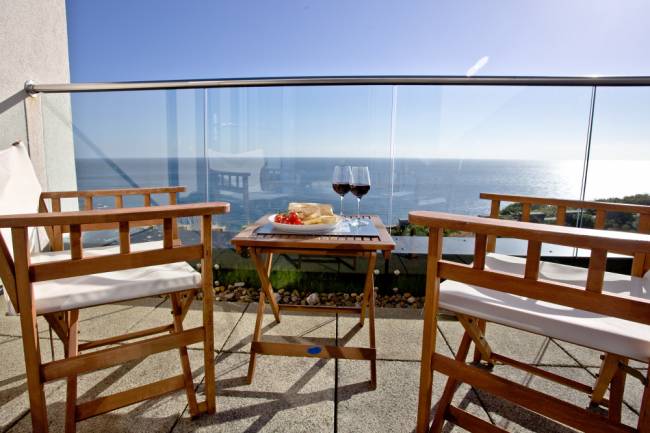 While Gara Rock's cottages and apartments come with sparkling, ultra-modern kitchens and well-equipped dining areas (plus lovely local goodies to welcome your arrival), it's still a treat to duck into the resort's reasonably priced and comfortably casual Coast Restaurant for breakfast, lunch or dinner (the latter at peak times only).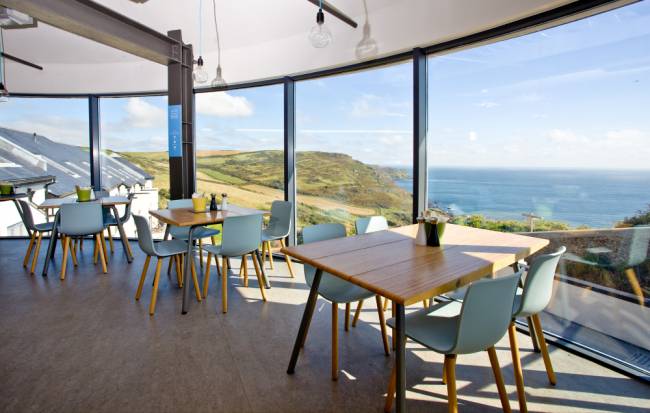 Contemplate the views through the panoramic floor-to-ceiling windows while you tuck in to breakfast baps, home-made soups, curries, roasts and burgers, all made from locally sourced produce: how good for the soul is that? Tempting cakes and coffee are a fine reward after a stomp along the beach, while a fully licensed bar offers a good wine list and craft beers and ciders to replenish your fluids on a scorching day, plus there's a pizza oven the kids will love in the garden, too.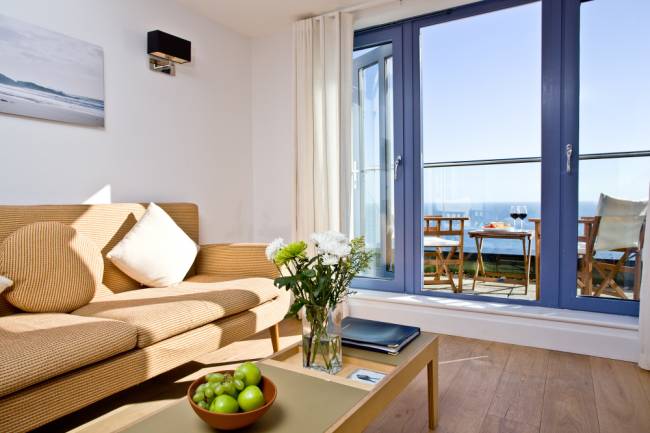 Great for families or a romantic escape, Gara Rock's cottages and apartments have two or three bedrooms with en-suite and family bathrooms. Each one is cleverly designed with views of the sea, and fully furnished in contemporary beach style, with blues, creams and sand colours, comfy sofas and deep-sleep-inducing beds. Pop into Kingsbridge for a supermarket shop on your way here, unpack, step onto your terrace, and suddenly you'll have the perfect beach retreat, all to yourselves, with the sand and sea right on your doorstep.
Now, what's the name of that novel I'm going to write again…?
Stay at Apartment 12, Gara Rock for three nights, with prices starting from £341. This three-bedroom property sleeps six and is offered on a self-catering basis. For full details from Blue Chip Holidays, visit bluechipholidays.co.uk / 0333 331 4275