Our DAD.info blogger, Simon Harris, takes his family to a lakeside cabin for holiday fun and frolics in the English countryside…
The school hols were looming and we still hadn't made a plan to get away for a few days. Our criteria was quite specific, so we downloaded the free HotelsCombined app because it's perfect to filter out the 'unsuitables'.
It gave us a varied choice of accommodation within our price range with an indoor pool (in case it was miserable outside and we needed to just splash away an afternoon) and somewhere just an hour or two from Leeds because Mary gets car sick. We also wanted a scenic route so that any sudden stops we might have to make would be picturesque, rather than having to face the unwelcoming chaos of a motorway service station.
Well, the app came up trumps with Pine Lake Resort in Carnforth, Lancashire. It's close to Morecambe and the Lake District and, more importantly, we had a stunning drive (and sick-free, hoorah!) through the rolling Yorkshire Dales. Perfect.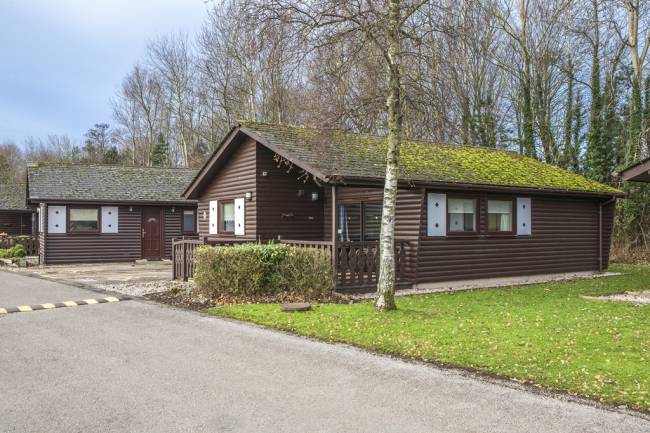 Its Scandinavian-style log cabins are at the edge of the beautiful Pine Lake and nicely set apart so it all feels very private and serene. Our patio was fantastic for an idyllic evening drink overlooking the lake, but was also very wisely penned in, so children can play out there unsupervised without any danger of them being able to get near the water. Mary loved it out there chattering away to the swans – and when a duck and her entourage waddled over to say hello, there was no getting her off that decking.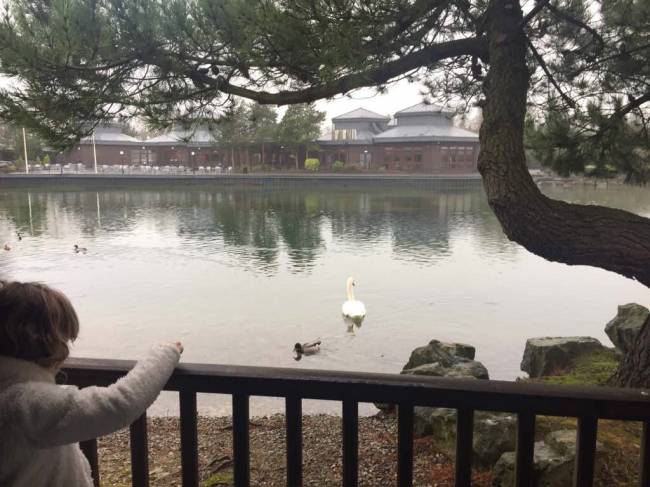 We were really impressed with the sleek, modern accommodation. It's rated three-star, but it really should be ranked higher, so it's great value. We had a two-bed, two-bathroom lodge with a well-equipped kitchen and a decent-sized living room. The bed was kingsize and they supplied a cot for us. The iPod docking station was my favourite added touch.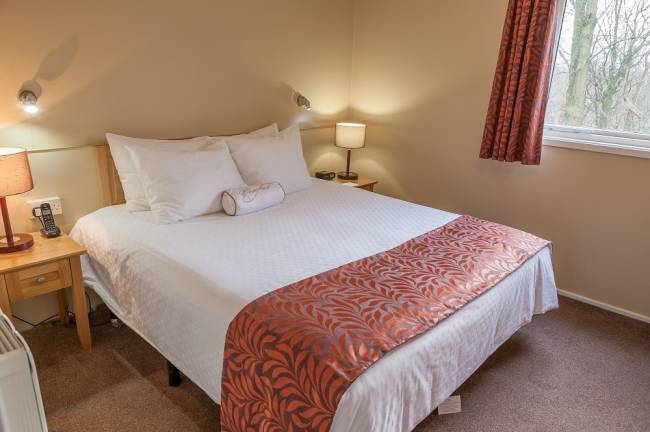 It turns out we did spend an afternoon splashing away (well this is England, so there had to be a sprinkle of drizzle). Pine Lake's leisure centre has a gym – but we skipped right past it and went poolside instead. Mary made new friends in the children's pool while we waved at her from the jacuzzi, and Maggie snoozed in her pram. Bliss. Jacqui grabbed a massage in the beauty centre too. Double bliss.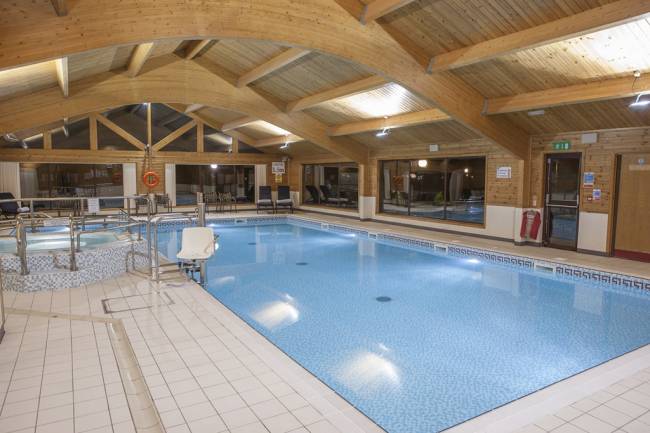 The convenient on-site restaurant served up tasty, hearty dishes. The clubhouse also has a little shop and a games room with children's play area, arcade games and a pool table. Mary's too young to be left unsupervised but it's a perfect spot for older kids to hang out while mum and dad are having a nightcap in the bar next-door.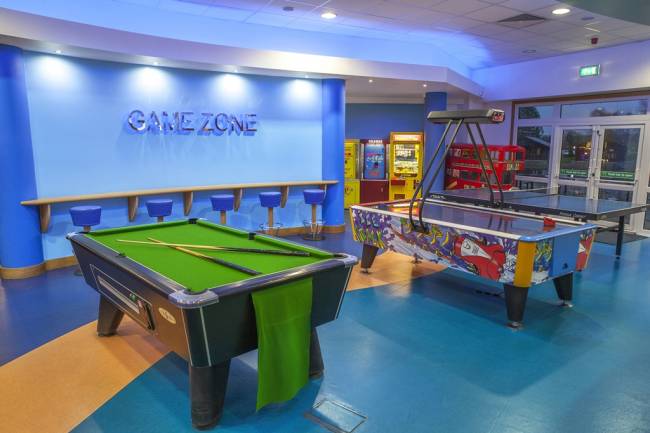 We'll definitely return in the summer for a longer stay so we can go watersports crazy on Pine Lake, and if you haven't sorted a treat for Easter yet, give the Hotels Combined app a try – perhaps it will find the perfect holiday spot for you and your family, too.
A two-bedroom lodge for a family of two adults and two children at Pine Lake By Diamond Resorts costs from £170 per night.
Go to hotelscombined.co.uk to find out more.
To download the easy-to-use Hotels Combined booking app, go to hotelscombined.co.uk/apps
Simon Harris is a father and director of Swyhpe, a creative motion agency based in London.