We often talk about safety tips to help you #GetOutside in the winter, but there are some equally important things to think about for summer safety in the great outdoors. More of us are inspired to explore in the summer, and particularly with our families over the summer holidays, so follow these summer safety tips from TV presenter, adventurer and #GetOutside champion, Steve Backshall, to keep safe when you're out and about…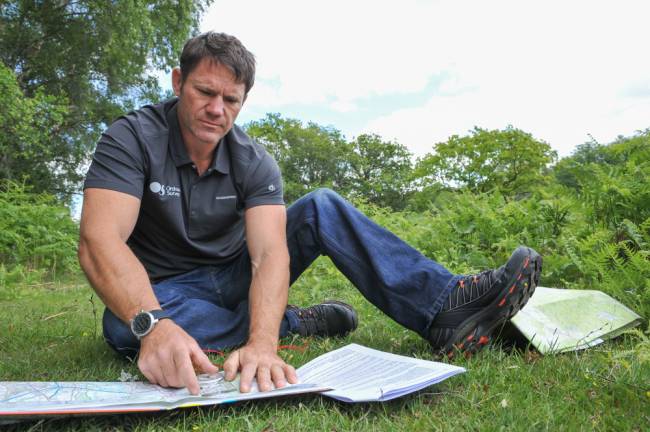 1. Sun protection
I know, I know, we're lucky if we even spot the sun this summer. But don't underestimate the intensity of the sun's rays, especially on windy days and when there's cloud cover. Apply sunscreen half an hour before you go outside and reapply frequently. Try to avoid the midday period, and keep a hat and sunglasses handy.
2. Water safety
We could do a whole section on this alone… along the coast always check tide times when walking; keep dogs on leads near cliffs and don't get too close to the edge yourself; take note of signs when swimming and if possible, swim on guarded beaches; and wear the right kit when headed out on the water. Inland, it's really important to take note of any signs about swimming and jumping restrictions, and always be aware of hidden dangers. Also bear in mind water can be extremely cold, particularly just below the surface in deep lakes. Most important of all, drowning can happen so quickly and even in very shallow water, always supervise children in water.
3. Road safety
We're more likely to be walking the narrow lanes around Britain and exploring our beautiful countryside and it's always worth revisiting The Highway Code. Remember to keep right and face oncoming traffic if there's no pavement available so that you can see oncoming traffic, and be prepared to cross over if there's a sharp bend coming, to ensure traffic can see you clearly. Remind kids of the Green Cross Code too, as they're more likely to be out and about over the holidays.
4. Stranger danger
When you're more likely to be out in crowded situations, such as the beach, or on holiday in a new place, make sure your children know how to stay safe. They should know to go to someone in charge if they get lost and be able to say their name and their parent/guardian's name and address. Remind them to stay with friends if they're out without you, and to never go off with an adult without checking with a parent or guardian.
5. Bugs and bites
Britain's a pretty safe place, but summer can bring a greater risk of bugs and bites. Protect yourself with some insect repellent and if in an area that's prone to tics, try to wear long sleeves and trousers. Think about your four-legged friend too – check them for tics and bites after a walk.
6. Stay hydrated
Drink plenty of fluids, and make sure you're carrying plenty with you for any long, summer outings. If you don't know the area, or are off for a remote adventure, don't take a risk that there'll be a spot to buy them along the way.
7. Maps and apps
Last, but not least, brush up on your navigation skills. Keep yourself safe by knowing how to read a map and always carry one with you, it really could save your life. Map apps are great (we have OS Maps, have you tried it?), but always carry a paper map too, their battery doesn't run out! In case of an incident, the ability to tell the emergency services exactly where you are can be key to a speedy rescue too. Our OS Locate app will give you a grid reference for your location, which could be a real lifesaver.
Steve's recorded a short safety video to encourage children and families to follow these seven simple safety steps when they #GetOutside. Follow his top tips and have a fantastic time exploring Britain this summer!
For inspiration on places to visit and things to do, visit #GetOutside.