With Christmas fast approaching, how about inviting your rellies – or other friends with kids – for a festive break in one of the many larger houses for rent around the UK?
You know how it goes with families and friends – you promise you'll see each other more often but despite good intentions, life gets in the way and before you know it, months have passed and you still haven't managed to hook up. And when you do, time is often short, with someone having to dash off or distractions drawing you away from your conversations.
A long weekend away is the perfect opportunity to reconnect and spend some quality time with the important people in your life – beyond your immediate family circle.
Finding a date you can all do and planning how to get there will be the biggest challenges, but once that's all sorted, your break should be relatively stress-free, especially if you opt to book with a company which specialises in handling multi-generational stays.
Specialising in escapes for large groups and celebrations, holiday rental company Kate & Tom's have over 250 knock-out properties for hire in England, Scotland and Wales, in regions including the Cotswolds, the Lake District, Tenby and Loch Ness.
Many of their houses are prepared to comfortably host guests from nine days old to 90, with plenty of space inside and out to escape if you need the odd 'time-out' from the rellies, and super-equipped kitchen and dining areas to keep everyone happy on the all-important food-front.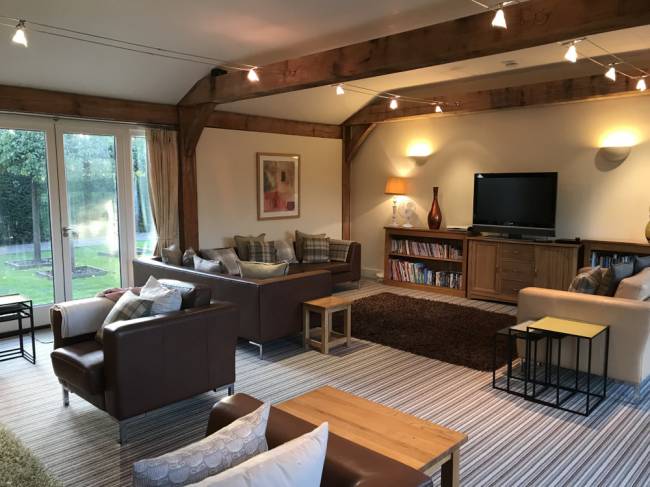 My family opted for the beautiful Oak House & Stables, nestled in a valley in the north-Cotswolds countryside, an easy drive from London. Sleeping 12 in six en-suite bedrooms spread across the single-storey main house and the Stable Garden Suites annexe – and with two massive reception rooms – it was big enough for our entire extended clan: me, mum, uncle and two aunts; two cousins with a partner and toddler each; and one much-loved grandma.
In warmer months (May to September) there's a heated swimming pool – sadly not open for our stay – with a sun terrace leading to a south-facing courtyard garden, and a games room offering table football and pool.
Set in seven acres of grounds, Oak House has a lawned garden and two large paddocks – one with an adventure playground including a trampoline, playhouse and swings – which run down to wild meadows and a fenced-off brook, while next door's property is home to friendly horses, which the littl'uns loved.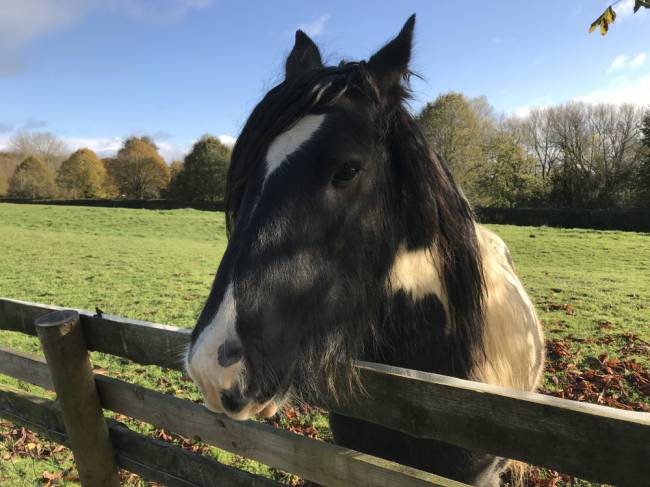 You know a family break is off to a good start when you open the door and not only is the house spotless, warm and cosy, but you're greeted by a cake, home-baked bread and Prosecco, plus two teddy bears for the little ones. The Kate & Tom's welcome pack went way and beyond, with charger packs which impressed the big ones too.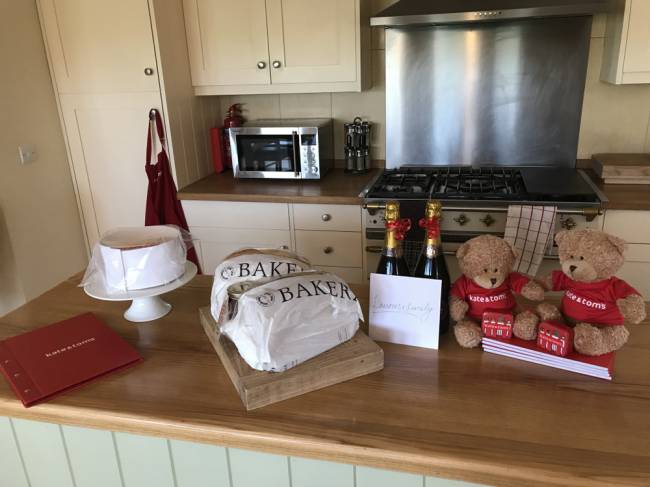 The huge, well-equipped kitchen had everything we needed to cook up hearty breakfasts, while the Cotswolds offers plenty of gastro pubs for lunch and dinner, including the excellent nearby 17th century Churchill Arms in Paxford, plus a range of take-out options for families who prefer to order in. With such a lovely space and huge table for dining, we chose this option for our second night, picking up a Chinese takeaway from the local village, but for a special occasion, Kate & Tom's can arrange in-house catering, too.
James Benson is a former Claridge's chef, who can cook a three-course meal at the house, or drop off ready-cooked meals or barbecue dishes for you to eat during your stay, so all the hard work is done for you and you have more time to play games (the lounge has a large selection of board games), read one of the books in the library, or watch a DVD on the huge flatscreen TV.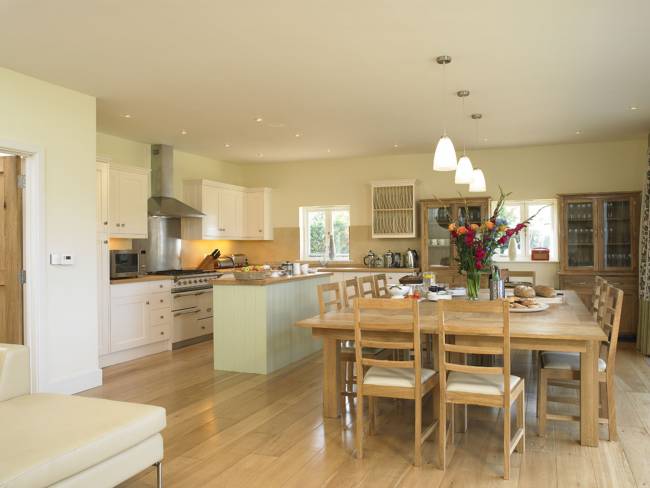 Each bedroom is beautifully furnished in relaxing shades, with plenty of storage space and en-suite bathrooms, while cots can be arranged for children. For some added R&R, Kate & Tom's can organise therapists to visit for pampering sessions, beauty treatments and massages, while a local photographer is on hand if you decide to have some professional shots taken of your family together enjoying your stay.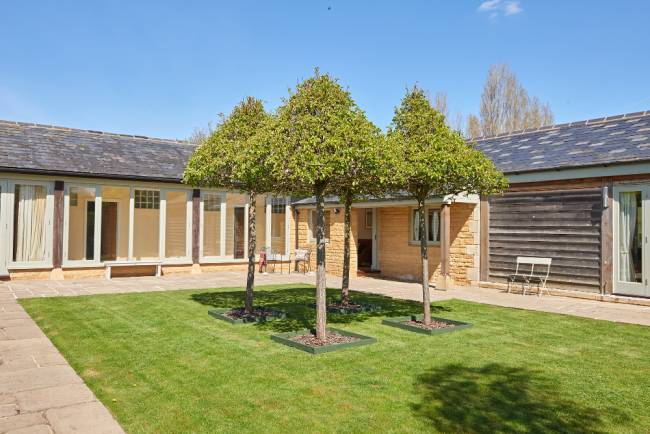 There's plenty at the house to keep everyone occupied for a weekend, but it would be a shame not to explore the Cotswolds while you're here. Try horse riding at Cotswolds Riding and activities including clay pigeon shooting and quad-biking with Rob Ireland Country Pursuits). With little people to keep entertained, we headed to the Cotswolds Wildlife Park & Gardens, which has a petting zoo and ring-tailed lemur enclosure, plus larger animals including lions, giraffes and rhinos. The Trust funds reserves in Madagascar and endangered species breeding programmes, and offers Keeper for a Day programmes for kids.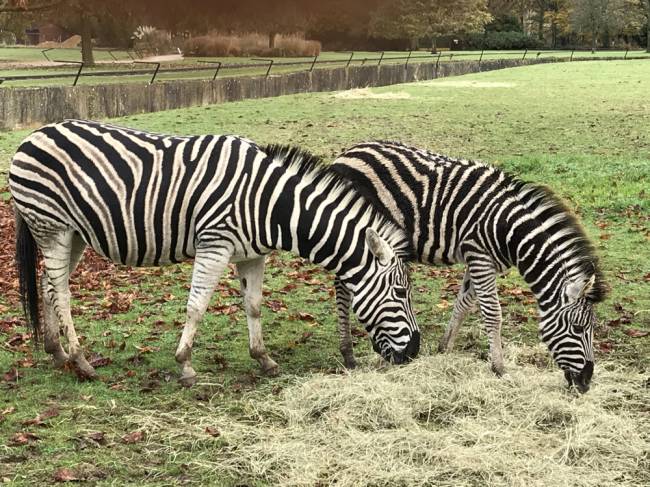 Older family members loved the nearby Batsford Arboretum & Garden Centre, which offers gorgeous walks through leafy grounds, a falconry and archery centre and a cafe. There's a children's trail and playground for the kids, too.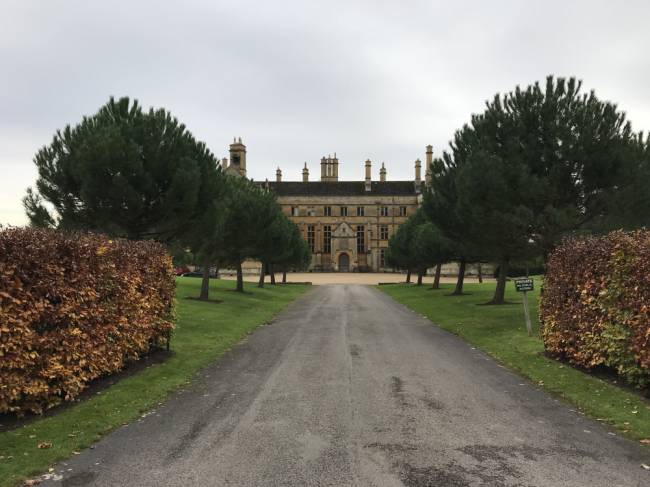 On our last day, we had lunch in the classic Cotswolds town of Bourton-on-the-Water, with its low bridges and stone houses. Home to The Cotswolds Brewing Company, it's also a hotspot for car enthusiasts who come to visit The Cotswold Motoring Museum & Toy Collection and model railway fans, who enjoy the Bourton Model Railway Exhibition.
With plenty of time to chill, play and chat, the long weekend was the perfect opportunity to claim the quality family time we all craved: make plans for your own country escape soon, too.
How to book it
Specialising in large group and celebration houses, Kate & Tom's has over 250 properties to rent around England, Scotland and Wales. Weekends at Oak House & Stables start from £2,050 for 12, with special discounts at certain times of the year for smaller groups staying for a week or a weekend. Go to kateandtoms.com to find out more.