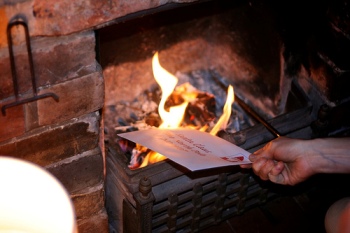 In Jan this year I received a note from my (soon to be) ex-father in law. It basically said "thank you for the Christmas presents, they were appreciated, but as you won't be our son-in-law we are taking you off our Christmas List as we don't consider you family anymore
So November is over half way through and Christmas approaches. I have a dilemma do I send them and my ex partner's family Christmas cards? Do I get my Nephews and Nieces a Christmas present? Though my ex Father, or should I say Mother in Law, doesn't like it … I feel I should.
…to send or not to send …
It is awkward and I know my ex brother in law and sister in law hold no grudges, and I am still Uncle Marc to their children, its Christmas and I feel they are still part of my family, BECAUSE they are part of my children's family. I find it sad that my children's Grandparents feel their father is not part of the family. In fact I believe it is important that my children see me treating their family fairly and with respect.
Should anything happen to my ex-wife it would be my reasonability to raise my children and I would want them to still be involved. Their treatment of me only reflects badly on them.
The same can be said of friends, my children's Godparents and close family friends who may have been my wife's friends first and foremost will still get a card like it or not. Christmas is about family and good will to all men. So when you sit down and think about cards think not just who do I want to send to but who should I send a card to?
Will sending a card to my ex in laws help me, not directly. But it will show my children that family is important and their family is important to both them and to me.
Till next week, you can always follow me on Twitter @marcdominic.
The views expressed in this blog are solely those of the blogger and do not necessarily represent the views of Dad.info.
Image Some rights reserved by Phillip