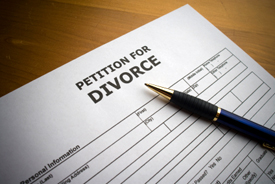 It is Christmas Eve as this gets posted and I ponder what to write, having just had my day in court I thought I would put the subject to bed with a few reflective thoughts:
After my ex wife had refused to continue with mediation, and insisted on going to court to settle the access to my children. As litigant in person, I spent several days preparing for a long day in court.
On the day, did the court make an order? yes …was it one that was imposed …no. What happened was mediation! The stupidity of the system, meant my ex wife could refuse to do mediation but force me to go to court where she paid a barrister and a solicitor to attend, (about £3000, give or take) …… the barrister then sat down with me and I told them my position, they talked to my ex wife and then came back ..and this to and fro-ing went on for the whole morning. In any business situation this would be called a mediated negotiation!
By 3.30pm we had agreed everything …amazing what mediation can do …. The court just signed it off… When one parent refuses low cost mediation for the more expensive court option and then ends up mediating using a barrister is ludicrous! It was a mockery of a legal system that tries not to intervene!
My ex wife needed to control the process to try and gain advantage by using a process she said she had withdrawn from – Did I ever understand her?!?!
For my ex wife it proved to be an Pyrrhic victory. She has paid the barrister who did the legal work, I got more than I expected, and have more days of contact a year than normally available. The court order taking me to over an average of three days a week. I get to see my boys on Christmas Day …at my ex's house which she is not too happy about, but who cares!!!
Tomorrow on Christmas Day think of me carrying bags of presents knocking on my ex wife's door to spend an hour of present opening with my boys. The presents will be left with them until I see them next. After this precious hour my Christmas day will be complete. I am off to see friends and family, I won't see the children again until the New Year, but what a New Year it will be; regular overnight midweek contact and long weekends with my boys, Friday nights and 2 week block for a holiday in summer.
But tomorrow when you see your children be it for a few hours, alone with family or with the ex – remember Christmas is about the birth of a child, the formation of a family, and about love. So hold your children, take photos, savour the moment…….. ENJOY and Happy Christmas!