On this day in 2010 I walked through the snow to visit my wife and one-day-old son at our local hospital…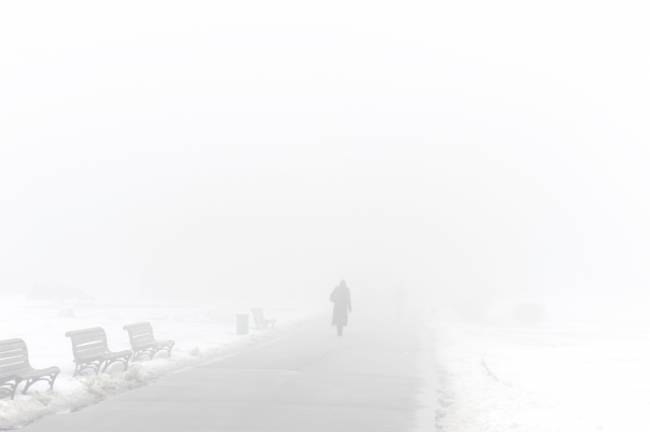 Due to various complications, my first born had a short spell of intensive medical oversight before being released into the real world. I chose the frozen walk along the river each day rather than battling the roads in my increasingly unreliable car.
A week or so after his birth my eldest son's introduction to the outside world was one covered in snow and ice. In his first couple of weeks of life we had around a foot of snow and the temperature plummeted to -19C. The local news proudly informing us that my town was colder than Moscow. The mix of sleeplessness, elation and copious amounts of winter whether cause me to remember that period of time with a strange dream like fuzziness.
This week, seven years after my icy walks to the hospital to visit my new-born, I was stumbling up a snow-covered hill alongside my now increasingly big son. Despite his wintery welcome to the world, and much to his disappointment, this week was the first time he'd experienced snow of any real merit.
Not wanting to risk the snow melting we hit the 'slopes' at first light. In fact the snow was a long way from melting and increased in strength throughout the morning, which all added to our impressive efforts and failings as we attempted to climb up any incline we saw. We managed quite a trek across the village and took advantage of all the closed roads doing our best to keep positive in spite of our many slips and crashes. At one point we even helped push a car, which was having more success sliding sideways than going forward.
In our haste to get out of the house we only had most of the right clothes on and the weather eventually exposed our weak items. Morale took a hit when we lost the ability to feel our fingers, toes and weirdly noses – and we decided to head home.
The boy born in the blizzard of 2010 became a snow ball thrower, down-hill sledging, car skating champion in 2017. It took seven years to arrive, it was worth the wait, but now in the icy aftermath we're okay with waiting a few months before we see snow again – until then we'll be next to the fire.