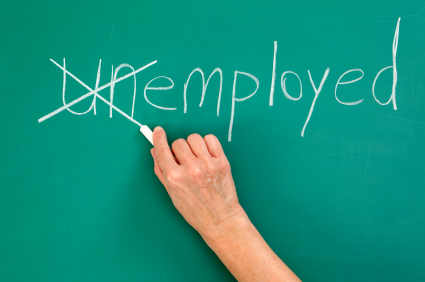 He had previously enjoyed a rewarding career in hospitality and catering but found himself unemployed due to the difficult economic climate.
As a father of three young children, his ambition was to support them and show them how rewarding the world of work could be.
Now, thanks to Intraining, in Prospect Street, and the Government's Work Programme, the 34-year-old has started an NVQ Level 3 in management and secured a job as a barman.
"It was bad enough that I lost my job but to fail to find another in three years really affected my confidence," said Kieran.
"I'm a father of three young children and of course I want to give them the best possible start in life, so unemployment was tough.
"The first thing Intraining did was look to boost my confidence. They also looked at my CV but actually told me it was strong and only needed some minor changes – within a week they had sent me to a job interview.
"It went well and, although I didn't take that job, it really boosted my confidence and I soon got another interview for the job I took, at the Abbey Hotel in west Hull, just around the corner from where I live."
With his career now back on track, Kieran said: "I am really optimistic about the future. I've not only got back into paid employment but I've been able to take a qualification that gives me the opportunity to progress back into management."
Kieran is just one of many people to be helped back into employment through the Government's Work Programme.
Although no regional data has yet been published on the success of the scheme, Employment Minister Chris Grayling insists the Work Programme is working.
Previously released national figures show one in four jobless people who joined the Work Programme stayed off benefits for 13 weeks – however it was not possible to say how many of those had gone on to secure jobs.