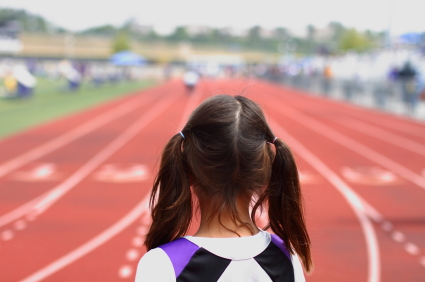 Parents have been told that they need to volunteer at sports clubs to cope with the unprecedented demand from hundreds of thousands of children following a surge in interest after the Olympics.
Athletics clubs have been "inundated
However sports and athletics clubs have warned that without more adults willing to act as volunteers, they will struggle to cope with the demand. They called for people to donate more time behind the scenes if the Olympics is to have any lasting legacy.
Parents are the most likely source of volunteering. Many of Team GB's gold medalists thanked their parents for the help they gave and the sacrifices they made.
Bill Adcocks, secretary of the Coventry Godiva Harriers athletics club, said that for the first time in the club's 133-year history it has had to introduce a waiting list for young athletes
"The reason is that we don't have enough coaches… We have 110 new members every year, most of which are young, and we welcome them with open arms. But at the other end if you're going to have them you've got to have the people and infrastructure to do that,