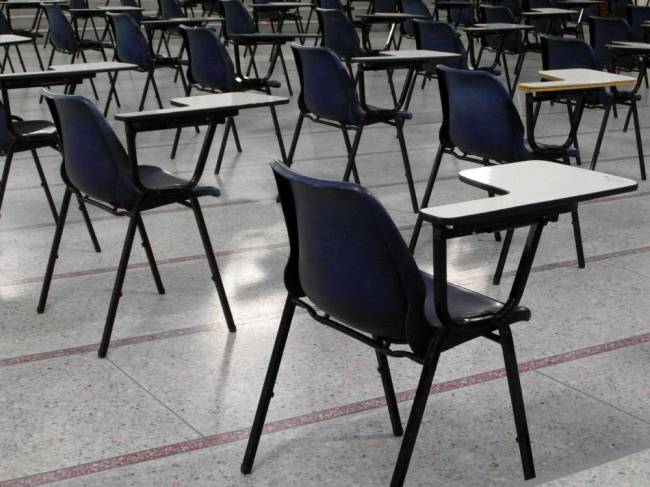 More than 1.5 million children are still not getting a good education and the Government and local councils are failing to deal with under-performing schools consistently, says a report by the government's spending watchdog.
The damning report, published today by the National Audit Office (NAO), calculates that 1.6 million children attend state-funded schools rated as "less than good" by Ofsted. To add to this, the Department for Education (DfE) is unable to show what helps to tackle low standards.
The revelations come as hundreds of millions of pounds of taxpayers' money is being spent on overseeing England's state schools and academies.
As part of major reforms of the education system, schools are being given more freedom to run themselves.
However, the NAO raises concerns that the DfE does not know enough about local councils' oversight of schools, why some academy sponsors are more successful than others and does not have enough information about school governors.
The report warns that while schools have improved in recent years, nearly one in four children (23%) are still being taught in schools that are considered "less than good" by Ofsted.
It says that the DfE has been clear that it expects schools to be rated as good or better by Ofsted, and set minimum floor standards on what pupils should be achieving, but then goes on to say that measures of school performance are limited because they only focus on academic areas, measured by exam results and inspections.
The report claims that the DfE relies on financial reports and information from individuals such as whistleblowers, to give early warning of series declines in school performance that are not seen through exam results between inspections.
NAO head Amyas Morse said: "The Department for Education's system for overseeing schools is still developing. The Department has been clear about the need for schools to improve and nationally education performance has done so. But there are significant gaps in the Department's understanding of what works, and the information it has about some important aspects of school performance is limited.
A DfE spokeswoman said that England's schools have been transformed in recent years, with 800,000 more children now taught in good or outstanding schools compared to 2010, but admitted "the job is not yet done".
"Any child being taught in a failing school is an opportunity lost.
"There will always be more to do and we are certainly not standing still, but with more children being taught in good or outstanding schools than ever before, the NAO's conclusions are simply not supported by the facts which show the huge progress made thanks to our plan for education."