One Direction's Louis Tomlinson has been a dad for only a matter of months, but he's loving it.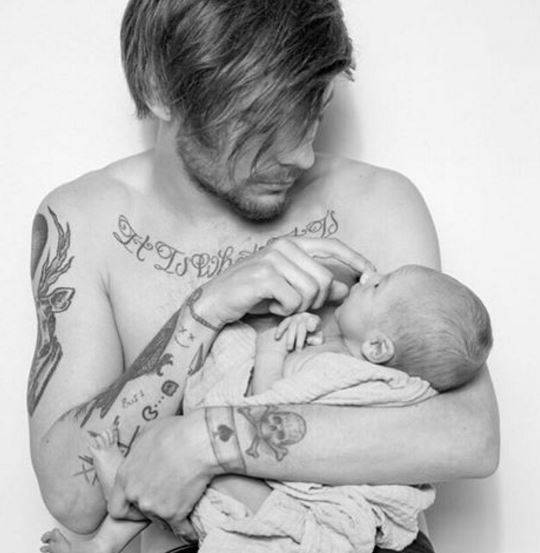 The 24-year-old welcomed his first child Freddie Reign Tomlinson into the world last month.
In a recent interview for ITV2 he said: "Fatherhood is good. It's intense. It's really exciting."
He added: "This is my first time away from Freddie so it's tough."
The singer has been spending all of his time in Los Angeles, where he has set up home to be closer to his son and Freddie's mother, his ex Briana Jungwirth.
This week he jetted into London to attend the BRIT Awards, where the band picked up the Best British Video gong at the ceremony for the third year in a row.
The new father also admitted that he is a hands-on dad, saying: "I've been changing nappies.
"I'm used to it, as I've been doing my brothers and sisters' nappies for ages."
In another interview with The Sun newspaper he has spoken about how he has 'completely fallen for the newborn baby.'
Adding: "It's great, I'm enjoying it a lot and I'd definitely like more kids but not just yet."
And, like every first time dad he has been speaking about his hopes for Freddie's first word.
He said: "It's a tough question, because the immaturity is just pushing through there, but Dad!"