From pre booking a table, to cashless bars and temperature checks, here's what your post lockdown pint could look like this Saturday.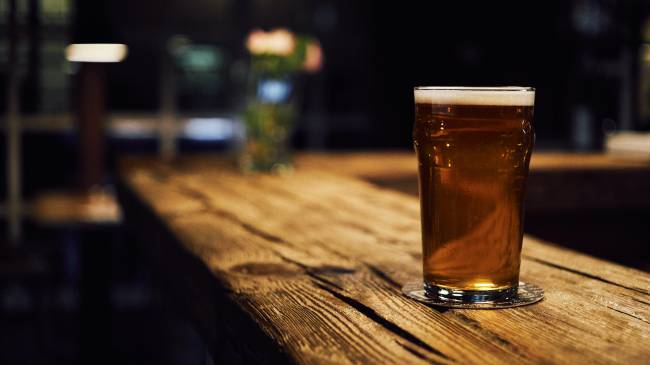 As pubs, bars and restaurants across the country roll in the barrels, stock up the snacks and start priming themselves in anticipation for the most preempted day of 2020 (so far), we thought it was time to find out what's in store for a drink down your local this July.
One's the magic number
Local Landlords breathed a heavy sigh of relief last month when Boris announced he would be replacing the 2 meter rule with a 1+ meter rule, squashing concerns that many pubs and restaurants would not be able to open their doors with a 2 metre ruling in place. Of course the new distance measures comes with its own set of problems to solve, with publicans and operators already drafting up safety policies to ensure punters and staff are protected from any unwanted outbreaks. Disposable menus, stringent cleaning processes and staff temperature checks are just a few that could be on the cards in the coming weeks.
Book Ahead
Whilst it is not a government requirement, you may be required to book ahead if you're planning a pint this Saturday,many pubs across the country are asking patrons to pre-book their table in a bid to avoid unwanted congestion. For those who prefer their socialising with a bit more spontaneity, Wetherspoons have announced that you won't be required to book for any of their 800+ pubs but be prepared you may have to queue.
Can I have your number?
If like me, you struggle to remember your own phone number after a few pints, then you might be advised to jot it down before you head out! Under new government guidance pub goers will be requested to leave contact details with bar staff to assist with track and trace should any Covid hotspots occur.
*Appy* to help
In a bid to reduce unnecessary contact many pubs are turning to apps to mitigate risk to both staff and guests. From ordering at the table, paying a bill or even booking your taxi, pub apps are paving the way for safer socialising.
If all this talk of pubs has you pining for a pint this Saturday, then here's a few apps to plan ahead and wet your whistle.
Weatherspoon's ( Opening July 4th)
https://www.jdwetherspoon.com/pubs/order-and-pay-app
Greene King (Opening July 6th)
https://www.greeneking-pubs.co.uk/order-and-pay-app
Young's (Opening July 20th)
https://www.youngs.co.uk/on-tap-app
If you're visiting your local don't forget to tag us in your photo's and let us know which pubs deserve a shout out this July.