He might be the president of the United States, but Barack Obama is also a dad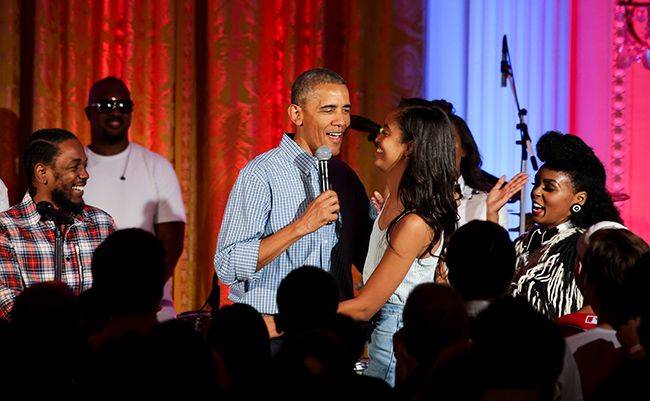 Malia took it all in her stride and later joined her dad on stage for a celebratory hug.
Tell us about your most embarrassing dad moments in the comment section below!
Addressing his guests at the event, Mr Obama also paid tribute to the members of the armed forces.
"We all know that our freedoms are dependent on an incredible group of men and women in uniform and their families who look out for us every single day."