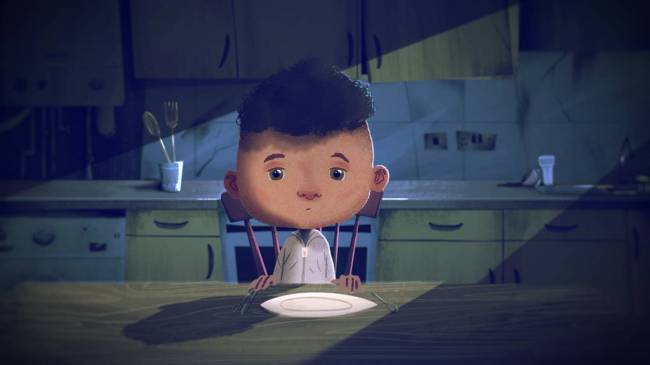 Leading charity Action for Children today (Thursday 6 December) warns the UK risks 'Dickensian' levels of poverty as a new analysis of official government data¹ shows a million children under 10 years old face a desperate Christmas this year.
As other young children spend December writing their Christmas wish-list to Santa, a million under-10s from low-income families are facing a bleak festive season, lacking basics such as a warm winter coat, fresh food or celebration.
And with the impact of austerity continuing to hit families hard, a new survey² for the charity also reveals many are increasingly feeling the squeeze at Christmas. Over the past decade, nearly half (46 per cent) of parents say they have been cutting back on Christmas essentials like presents, Christmas dinner and a tree, while a quarter (25 per cent) are getting into debt to afford them.
Action for Children is warning the double blow of austerity and ongoing problems with the introduction of universal credit could soon see the country facing Dickensian levels of poverty. The charity has seen a 30 per cent rise in families seeking financial advice from its frontline services over the last three years³, and with so many families struggling, it plans to run unofficial foodbanks again over the Christmas period.
Parents to four under-10s, Paul and Donna Maund from Flordon near Norwich having been finding it an increasing struggle to cover the monthly bills and are cutting back a lot on Christmas this year.
Despite Paul working full-time at a sandwich bar in Norwich, the family has to rely on benefits to pay for the weekly food shopping and nappies for their one-year-old, as well as top up their rent.
Donna said: "We're having to use a Christmas tree given to us last year by friends, as well as donated ceiling decorations. It won't be long before we'll have to start using foodbanks as I've noticed prices going up and up.
"By finding the bargains at discount supermarkets I've worked hard to get my weekly food bill for the whole family down to £45 but the only way we can afford Christmas dinner and all the treats for the kids this year is by going to my parents. I've been trying to save and find one present a week over the past few months, but it's been hard.
"Finding the money for our oil heating is the worst. I always have to borrow the money from my Dad and then pay him back every week. I've only just paid for one refill and it looks Iike at this rate I'm going to run out again just before Christmas."
Action for Children's chief executive, Julie Bentley, said: "Our youngest children should be waking up in a warm bed after a visit from Santa on Christmas morning, but the shocking truth is that in 2018 many will be cold and hungry in the fifth richest country of the world.4
"No parent should be forced to face the appalling choice between 'eating or heating' at Christmas but this is the reality for far too many in the UK today. While the Government tells us austerity is at an end, every day at Action for Children, we see first-hand the impossible choices that families living in practically Dickensian levels of poverty have to make.
"We're helping thousands of families keep their heads above water through budgeting, providing a meal or making sure they get help from foodbanks. That's why we're asking the public to become 'Secret Santas' for a vulnerable child – whether you can manage £10 or £50, it means we can support the most vulnerable children in our society, not just at Christmas but every day."
Action for Children is calling on the Chancellor to end the freeze on children's benefits so that rising prices in the shops do not tip more families into poverty.
Become a Secret Santa to support vulnerable children by texting CHILD to 70607 to donate £10 or by visiting iamsanta.org.uk