Do you have concerns about what your children should or shouldn't be eating? Are you selective about what you eat and passing on your habits to your children? Or is there a genuine medical problem affecting your kids? Sometimes it can be hard to distinguish.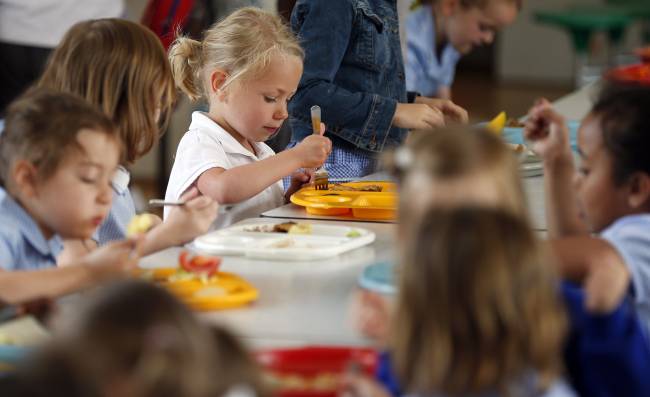 The parents of five-year-old Christopher and 18-month-old Alexander Merrett claim their two boys can only eat seven types of food due to severe allergies. Unusually the foods include biscuits, Nandos chicken and KFC.
But is this possible or is it just over-protective parenting?
The Merretts say if their two boys are exposed to allergens then they will suffer hives, swelling and go into anaphylactic shock – claiming that on occasions they have been hospitalised.
The brothers, who live in Colchester, Essex, are both allergic to all dairy products, egg, wheat, soya, apples, grapes, and tomatoes. They are able to eat potato, sweet potato, bananas, carefully prepared gammon and ham and cakes and biscuits made with cornflour and occasionally chicken or turkey.
Their parents say that they can only eat out at local branches of KFC and Nandos, where they can eat plain chicken and chips, as these restaurants cook their foods separately in the kitchen.
Restaurants and takeaways in the UK are now required by law to tell customers if their food contains ingredients known to trigger allergies.
There are 14 specific allergens that must be declared, ranging from widely known ingredients, such as nuts and milk, to less widely recognised allergens, including mustard and lupin seeds, which are often used in flour.
The move comes after the Food Standards Agency and Allergy UK found 70 per cent of the two million people in the UK with food allergies avoid takeaways and more than half avoid eating out altogether. What's more, there was an 87 per cent rise in UK hospital admissions relating to allergies since 2002.
This is encouraging news for families like the Merretts who know at some point, that their children will be old enough to order their own food.
The important thing though is for parents to remember that while more and more allergies do exist, there is a difference between them and fussy eating. A healthy relationship with food is beneficial for your children as they grow up and fear-mongering or allowing the child to make the rules will only backfire in the future.
The best way for your child to learn to eat well and enjoy new foods is to copy you. Try to eat with them as often as you can so that you can set a good example. If you are fussy with food then try not to show this.
If you know any other children of the same age who are not fussy, ask them round for tea. A good example can work well as children can be easily influenced.
And remember that taste buds are constantly developing. Children may not like one day but a month later they could love it.
If you're still worried that it could be something more serious, then a check with your doctor could give you peace of mind.