Tennis star Andy Murray has opened up about the one thing he is finding 'difficult' about parenting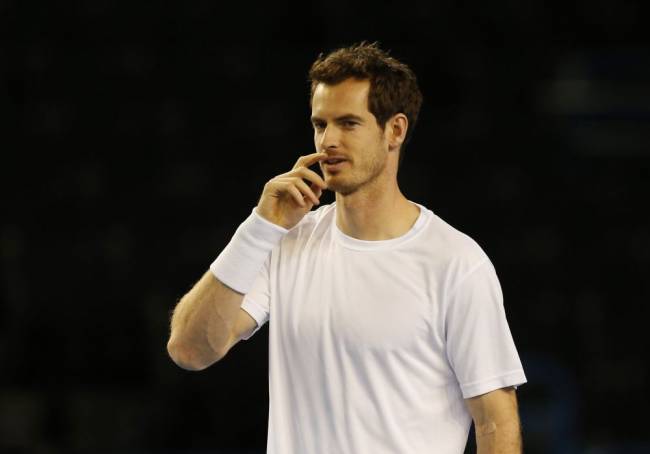 The first-time father admitted that changing his daughters nappy is the biggest challenge he faces.
Murray and his wife Kim Sears welcomed Sophia into the world on February 7th.
Speaking to the Guardian newspaper he said: "The only thing I found difficult was changing her because you see a small person and you think they're so fragile.
"Their hands are so small that when you're putting their fingers through their top you think they could maybe break.
"But when you see all the midwives they're a lot rougher and they do things much more quickly. Lots of people have told me babies are a lot more resilient than you think."
Baby Murray was 8lb 10oz when she was born.
The 28-year-old said that he has taken to parenthood well and also couldn't believe how much his little girl has changed in the first month.
He said: "You don't notice it when you're there every day but you look back at a photo on the day she was born to one taken five days later to now, a few weeks on, and you see how much things change on a daily basis."
Last week, Facebook founder Mark Zuckerberg revealed that he can change his daughter's nappy in 20 seconds.
The self-confessed 'pretty competitive guy' even timed the task to prove just how quick he is.
The first-time dad said: "I time myself to get better, and I got down to 20 seconds.
"So, I think that's pretty good right. The trick is to slide the new diaper under the old one."
The daunting job of changing the nappy is one that sees many couples say 'your turn' and one that also men openly admit to struggling with.
A father in Australia has posted a three-minute video of himself taking on the task of changing his daughter's dirty nappy.
In the clip, the man admits that he vomits several times in between removing the dirty nappy and putting on the new one.