The 6th January, the first working Monday after Christmas, is the day of the year solicitors report and Google claims that there is a sudden surge in divorce enquiries.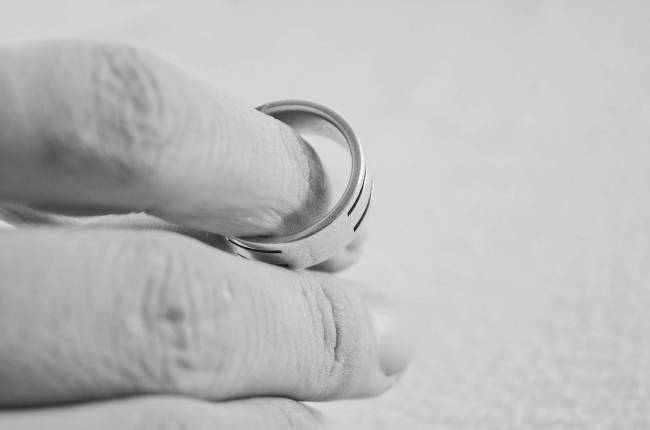 Whether you are married to your partner or not the enforced 'fun' of the holiday season can test a relationship. The first you might hear about your official breakup can be a call or letter from your partner's solicitor and 2020 is suddenly the year you uncouple from your partner.
But there is always hope as DAD.info CEO Ian Soars explains: "Of course divorce is an incredibly painful process, made doubly so if coercion, conflict or abuse has been part of the build up to it. But at DAD.info we are passionate about helping families to traverse the post-separation landscape as well as possible, for ourselves and for our children. If we get that right, the pain of today can give way to hope for tomorrow."
At Dad.info we really believe that if you are going to divorce then you should consider using a mediator. Especially if you have children.
So whether you have just had the bombshell dropped or you have been working up to this for some time or have already started the process we asked Juliette Shaw, a Family Mediator at Wells Family Mediation whether it is ever too late to mediate?
Over to you Juliette…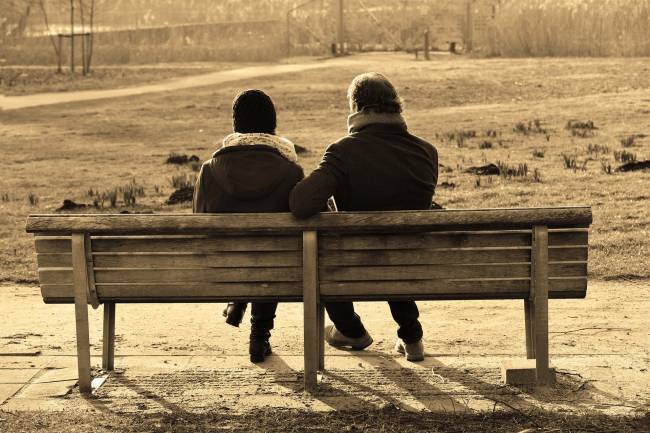 The English courts now expect all families to attempt mediation before starting legal proceedings in relation to finances and children on divorce (unless there are good reasons otherwise). Mediation gives people a safe place to resolve their differences at their own pace and to reach decisions with the help of an impartial third party. However, regardless of whether court proceedings are on the cards, mediation is an extremely flexible model that can be used at any time.
When couples separate, there may be issues to be decided about children, parenting, or finances. Often one person might receive a telephone call or letter from the other person's solicitor and believe that that their only option is to instruct solicitors or go to court.
Mediation is in fact an alternative at any stage in the legal process.
It gives couples the chance to speak to each other directly and explain their concerns and needs in the presence of a professional. Not only can mediation save people thousands of pounds in legal costs, it can also be an empowering process as the clients take responsibility for the decisions that are reached.
It is never too late to mediate throughout the separation process, even when court proceedings are underway. Even years after separation, mediation can be helpful if unexpected problems arise. For example, people may return to mediation if their circumstances change substantially following their original divorce settlement. Going back to court to vary a financial order can be expensive and carry risks. Judges have a considerable level of discretion and predicting the outcome of court proceedings is difficult.
Mediation allows parties to retain greater control.
It can provide people with a calm and safe environment in which to negotiate freely without decisions being forced upon them. Furthermore, there is nothing to prevent people from going to Court if the mediation breaks down.
Mediation is a confidential process and it can offer people the opportunity to be open and creative in reaching solutions without the worry that the information might be used against them at a later stage, in court or otherwise.
Mediation can support co-parenting.
Perhaps most importantly, it is never too late to mediate over children matters. All mediation at Wells Family Mediation is child-focused, so the welfare of any children will be the most important consideration in any discussion. Research has shown that it is important for children to have parents who can communicate and continue the job of co-parenting following separation.
Mediation can help lay aside conflict.
Mediation encourages people to lay aside conflict and separate their emotional relationship from their parenting relationship. It is normal for people to experience difficulties in making this transition and mediation can provide people with a safe space to discuss difficult issues. It can also be helpful to return to mediation to revisit parenting agreements and consider how they have worked and if any changes need to be made. We therefore encourage anyone to return to mediation at any stage if they wish to discuss any children or parenting issues, even years after they separate.
Mediation is future-focused.
Mediation is not about enforcing 'rights' or vindicating the other person – it is about having a practical conversation that is future-focused, child-focused and reality-based. It is never too late to work together to find solutions to problems that will ultimately benefit both clients, their children and their extended families for many years to come.