Shocking figures reveal 500 primary age children a week need hospital treatment for tooth decay.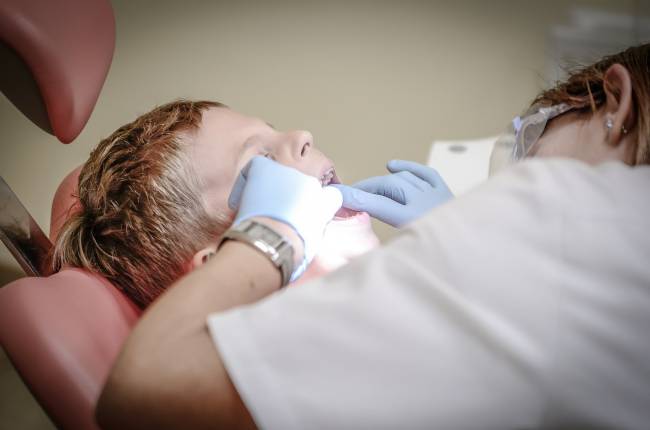 New statistics show that tooth decay is the leading cause of hospital admissions in primary school children.
Experts say the problem is set to get worse with the latest figures showing a drop in the number of people visiting a dentist.
According to statistics from the Health and Social Care Information Centre, half of adults and a third of children have not seen a dentist in the last two years.
This goes against advice from the National Institute for Health and Care Excellence, which recommends the longest time between appointments for children should be 12 months.
The HSCIC figures show the number of children seen by an NHS dentist in the 12 months leading up to March 31 was 6.9 million, just 60% of the child population.
A poll of 2,000 families revealed that one in seven children haven't seen a dentist by the age of eight years old.
The Royal College of Surgeons said the nation's poor dental record was a combination of patient complacency and access to dental appointments.
'This data reveals a decade of inertia in access to dentistry,' said Professor Nigel Hunt, dean of the Faculty of Dental Surgery at the Royal College of Surgeons.
'It's appalling that tooth decay remains the most common reason why five-to-nine-year-olds are admitted to hospital – in some cases for multiple tooth extractions under general anaesthetic – despite tooth decay being almost entirely preventable.
'Visiting the dentist regularly is crucial in providing rapid diagnosis and treatment to prevent both children and adults from being hospitalised due to tooth decay.
'The new Government needs to urgently review why access is not improving and launch a national campaign to stress the importance of seeing a dentist.'