Since the sad news of Angelina Jolie and Brad Pitt's divorce hit the news, the media rumour mill has gone into overdrive, with drug taking, alcohol abuse and bad parenting all being touted as potential causes for the break-down of one of Hollywood's most famous celebrity couplings. Family law exper, Kim Aucott, from Slater Heelis LLP Solicitors, looks at the facts of the case…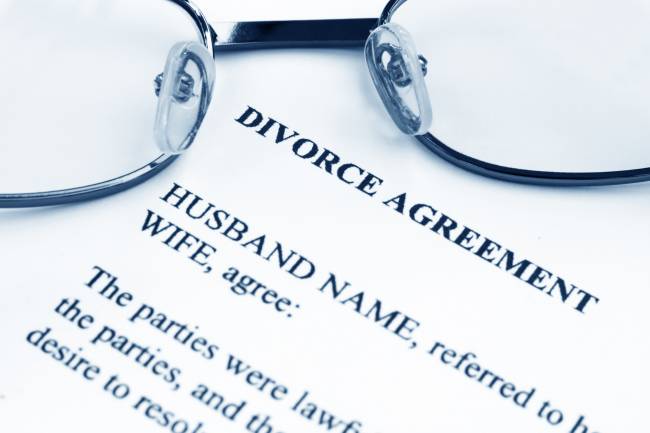 The end of the decade-long partnership (and two-year marriage) of Angelina Jolie (41) and Brad Pitt (52) was never going to be straight-forward, with all manner of unusual circumstances to take into consideration: they are both of extremely high net worth, they are both hugely famous, and they are both capable of producing further wealth in the future.
They're also both deeply embroiled in an industry in which unusual periods of geographic separation are commonplace, and social behaviour that others might question is common practice. To further complicate this case, we're relying on Hollywood publicists and the media to acquaint us with all the facts.
Despite this, the questions Brad and Angelina face are ones that any other divorcing couple might encounter…
What will happen to the children?
Unless there are welfare issues, and as it seems that both parents were very hands-on, you would expect them to share the care of the children as Brad and Angelina go their separate ways. However, there have been a number of rumours about Brad's lifestyle in recent days. If any of these are true, they might impact upon the decision about future custody, with Angelina likely to become the primary carer of the children.
Their children are adopted. Will that make any difference?
The simple answer is no. Once the adoption process is complete, adopted children are treated the same as biological children. Legally there should be no difference.
However, children who have been adopted have often already suffered a difficult start in life. They could have complex emotional needs and might need to be treated with extra sensitivity and support during the divorce proceedings. Any marital break-up can have developmental consequences for the children, so they must always be prioritised when working out the finer details of a divorce.
How long could this drag on for?
A simple divorce in the UK usually takes around five to six months. However, if there is any acrimony, bitterness or unresolved issues – as there appears to be in this case – a disputed divorce can take far longer, in some cases even a number of years. If the opposing parties can afford to be contentious, litigious and intransigent, the protraction increases proportionately.
Again, for the sake of the children it's most important that they focus on agreeing on parenting matters before looking at the other issues, like dividing up their vast financial assets.
How long might a divorce like this have been in the pipeline?
Divorces are very often the result of underlying issues and grievances that have been bubbling away for months, if not years. If a couple has sought professional help or guidance, this suggests that they've made strenuous efforts to make the marriage work before choosing divorce as a last resort. In the case of this couple, who were together – apparently happily – for some 10 years before actually marrying, it could be that something more recent has sparked disenchantment on one side.
Do they have a pre-nuptial agreement? And what will happen if they don't?
It's not yet clear if the couple have a pre-nuptial agreement in place. Both Brad and Angelina are highly successful in their own right, so it's unlikely there will be much wrangling over money and child maintenance – Angelina is said to be worth US $160 million, while Brad is reportedly worth US $240 million, and at this stage it's understood that neither party will be claiming spousal support. However, splitting their numerous properties and any shared work projects could be complicated. Something that can affect any couple, wealthy or not.
If there is no pre-nup, it will mean starting the process from scratch. They, and their legal teams, will have to agree how to divide each and every asset. In contrast, if there is a pre-nup, this simplifies things. Everything they owned when they married two years ago will be accounted for, and a plan for how to split it will already exist.
Where now?
The price of such fame is that every detail of their parting will be raked over in the media, with countless millions of people standing in judgement on every move.
Brad has already released a statement saying: "I am very saddened by this, but what matters most now is the wellbeing of our kids. I kindly ask the press to give them the space they deserve during this challenging time." Hopefully both parents will continue to prioritise the wellbeing of their children.
Sadly, their children's pain will not be lessened by fame and fortune, and whether the media will give them the space they need remains to be seen.
It may be possible to shield them from the most upsetting consequences and like any other parents, they should do everything within their power to do so.