After meeting Robert Downey Jr, Great Ormond Street patient Ethan Miller's father said his son was "over the moon" to meet the actor
Robert Downey Jr has delighted two young fans at the Captain America: Civil War premiere after they won the actor's heart with their stories of battling life-threatening illness.
Seven-year-olds Daniel Keyte and Ethan Miller were invited to join the Iron Man star on the red carpet in London on Tuesday, April 26.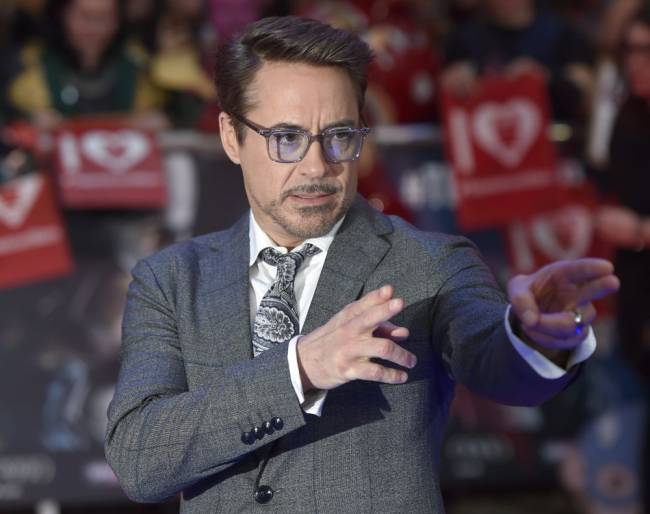 Downey Jr first met fan Ethan, who suffers from the rare blood disease ITP as well as type 1 diabetes, during a visit to Great Ormond Street Hospital.
His father, Lee, said the youngster was thrilled to meet his idol.
"Ethan has been in and out of hospital a lot in the past three years. He watches the films all the time and virtually lives in his Iron Man costume.
"Ethan was over the moon to meet his hero and it has really helped to lift his spirits."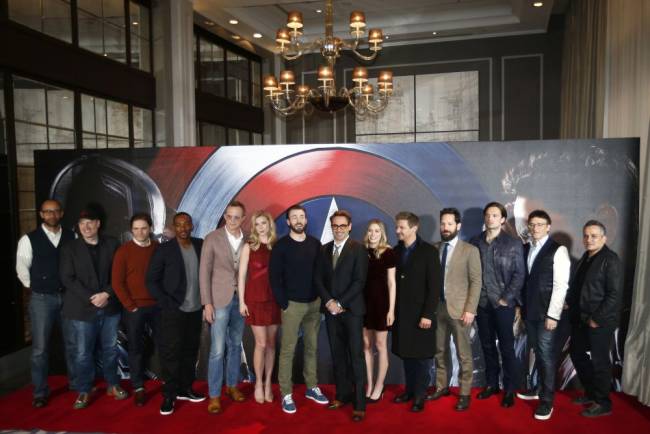 Daniel was invited to the star-studded event after his mother, Vicky, messaged Downey Jr to say her son was feeling unwell and unhappy.
In response, the father-of-three dressed as children's character Tigger and posed for a photo.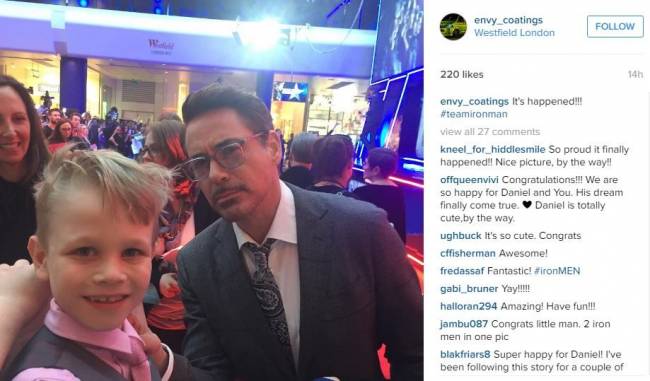 He wrote on Instagram: "When I'm in the dumps, I've found this little getup to be helpful. P.S. Would you like to come to the LA premiere of Captain America: Civil War as my guest? If so, have your people call my people. All the best."
Instead, Daniel met Iron Man, aka Tony Stark, aka Robert Downey Jr, at the European premiere.
Alongside a picture of her son and the megastar posing together on the red carpet, Vicky posted on Instagram: "It's happened!!!"
Downey Jr's visit to the GOSH cancer ward on Great Ormond Street was organised by Disney officials, who have worked with the hospital's charity since 2008, raising more than £10 million for the unit's redevelopment.
It is one of the world's leading children's units, treating young patients with rare, complex and life-threatening conditions.