Apparently mums and dads aren't so good with the words.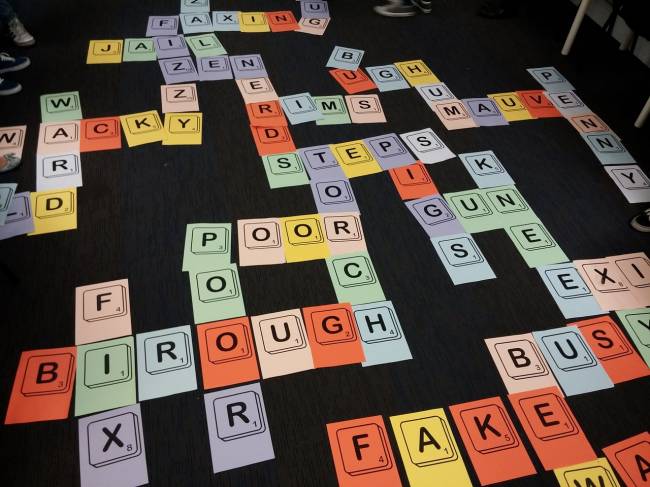 According to research almost a third of British parents would fail to reach the minimum standards of spelling expected for 11-year-olds.
The study involving 1,000 adults aged between 16 and 77 found that only 67 per cent would reach Level 4 in Standard Assessment Tests (SATs).
Key Stage 2 spelling tests designed to gauge the performance of children aged 10 and 11, as they reach the end of primary school and head into secondary school.
Findings showed that 15 per cent of adults failed to even reach Level 3, which is below expectations at age 11.
A third achieved Level 6, which is deemed 'outstanding' but less than half of those surveyed would reach Level 5.
The study was commissioned by King Digital Entertainment and involved respondents spelling 35 different words taken from SATs spelling papers from the past three years.
Among the most commonly misspelt included: phenomenon, unnecessary, disappearance, correspondent and synchronised.
Broccoli, rhythmic and jewellery also caught out nearly half of those questioned.
Language experts say the alarming findings show how many of us are constantly relying on spellcheck and auto-correct when it comes to using computers and smartphones.
There are a few things parents can do to encourage their children to be better spellers and increase their confidence when it comes to spelling tests.
If your child is struggling always help him/her look for the easiest way to remember the spelling, with particularly long words you could encourage them to learn it one piece at a time.
Games such as scrabble, crosswords and word searches can all be help when it comes to learning difficult words.
For more information visit: www.kidsspell.com