New guidelines say vending machines need healthier options to tackle obesity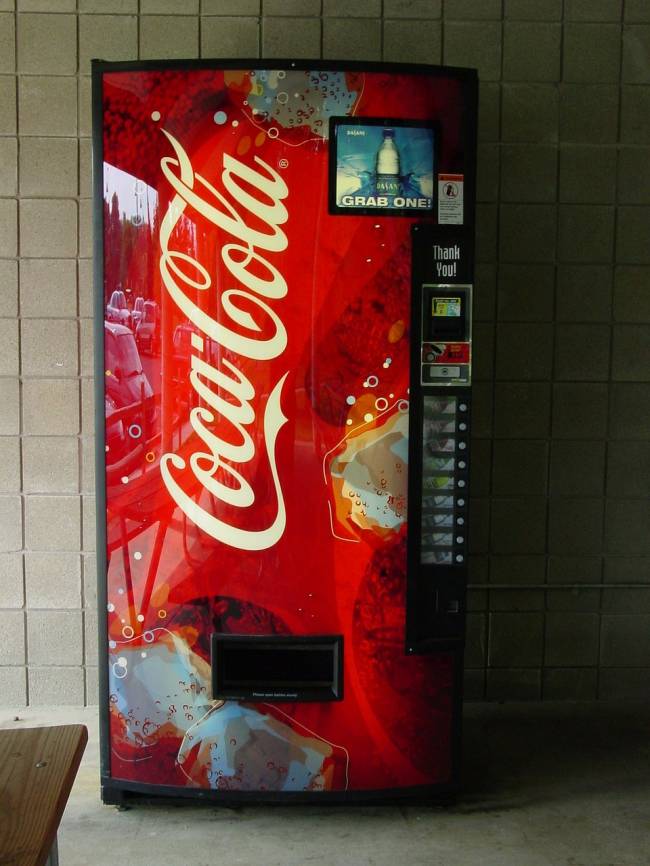 The National Institute for Health and Care Excellence (Nice) is calling for hospitals and leisure centres to provide healthier options.
It comes as figures show that one in five children starting primary school and more than one in three in pupils aged 10-11 were overweight or obese in 2013-14.
In new guidelines, Nice says that vending machines in local authority and NHS venues, including leisure centres, clinics and hospitals, should offer healthier alternatives to the crisps and fizzy drinks they usually contain.
It also said they should display the nutritional values of the meals they offer.
Nice's deputy chief executive Professor Gill Leng said: "Families and carers have an important role in supporting children and young people who are overweight or obese, which this standard recognises.
"Lifestyle and weight management programmes can support parents and carers to identify changes that can be made at home to tackle obesity and be maintained over the long term. These changes include healthy eating and getting the whole family to be more active.
Their recommendations come just under two weeks after the British Medical Association (BMA) joined calls for sugary drinks to be taxed.
It estimates poor diet costs the health service £6 billion a year.
This amount is significantly more than alcohol abuse, smoking or general physical activity.
Professor Leng added: "Tackling obesity in children and young people also benefits their future health.
"Up to 79% of children who are obese in their teens are likely to be obese adults, which can lead to health problems in adulthood such as type 2 diabetes, heart disease and some cancers.
"The quality statements set out the effective actions that should be taken to prevent and manage obesity in children and young people."
The BMA has backed the proposal of a 20p tax on all non-alcoholic water based beverages with added sugar, it includes sugar-sweetened soft drinks, energy drinks and fruit-juice concentrates, all of which could subsidise the sale of fruit and vegetables.