A study of newlywed couples has found that setting high standards can trouble 'less strong marriages', while it can be the opposite case for more healthy relationships.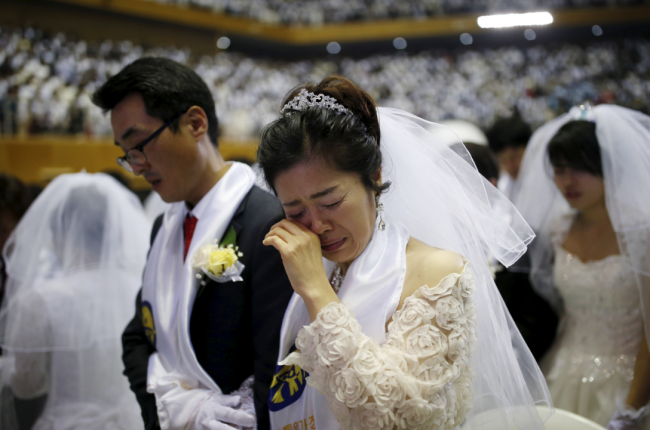 There is a tension between what partners demand from their marriages and what they are able to achieve, according to new research.
A study by Florida State University claims being well supported and independent makes people happier their relationship, but only if the marriage is strong in the first place.
For less strong marriages, such as those involving higher levels of "indirect hostility" or more severe problems, setting high standards can further erode the relationship.
The author of the study Dr James McNulty, a professor of psychology at Florida State University, said: "Some people demand too much from their marriages because they are requiring that their marriages fulfil needs that they are not capable of achieving, either because they have limited time, energy, effort, or skills to apply to their marriages.
"But other people demand too little from their marriages. Their marriage is a potential source of personal fulfilment that they are not exploiting.
"Ultimately, spouses appear to be best off to the extent that they ask of their marriages as much as, but not more than, their marriages are able to give them."
The researchers analysed data from 135 newlywed couples every six months for four years.
To start, each partner separately completed surveys to measure several aspects of their own standards as well as the severity of relationship problems and marital satisfaction.
For example, the volunteers were to rate the importance of 12 characteristics on a scale of one to five: honesty; commitment; caring; trust; support; excitement; challenge; humour; fun; independence and passion.
The newlyweds also participated in marital discussions that were video recorded, which gave researchers a personal sense of how healthy the relationships were.
The husbands and wives continued to regularly report their marital satisfaction via a questionnaire.
Professor McNulty added: "Each marriage is different; people differ in their compatibility, their skills, and the external stressors they face."
"All of these play an important role in determining how successful a marriage will be and thus how much people should demand from it.
"This research suggests people need to have some idea of what they can get from marriage before they get it. That is obviously difficult, which may explain why couples experience a mismatch between what they demand and what they can actually attain.
"Couples need to realise their strengths and weaknesses and calibrate their standards accordingly."
The results have been published in the April issue of the Personality and Social Psychology Bulletin.