This summer, Change4Life has teamed up with Disney to help children get active with the launch of a new, exciting 10 Minute Shake Up campaign, using their favourite Disney characters to make exercise fun…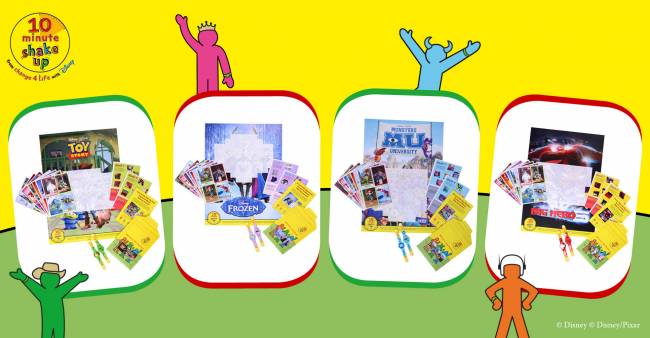 10 Minute Shake Up has lots of new and exciting 10 minute games and activities for children to play as part of four Disney teams: Big Hero 6, Frozen, Monsters and Toy Story. Children can help their chosen Disney team win by taking part in as many Shake Ups as they can each day throughout the summer.
Moderate physical activity is beneficial for a child's physical, social and mental wellbeing and every 10 minute burst of activity helps and counts toward the 60 minutes they need each day.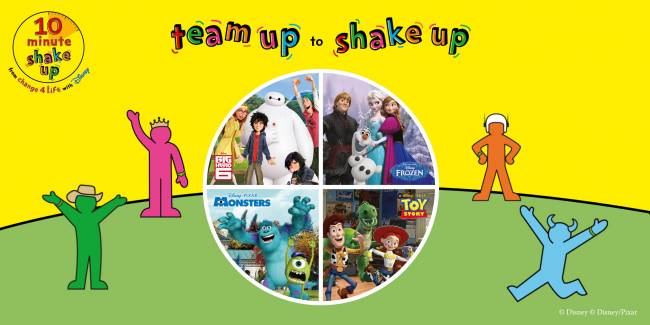 The summer holidays are long and can sometimes be a real struggle for parents trying to keep their children entertained. This campaign aims to shake things up by providing lots of boredom busting game ideas and inspiration to get up, get active and have fun this summer.
To sign up, search Change4Life online and register to receive a free Disney-inspired 10 Minute Shake Up pack, which includes a fantastic team wristband* with timer, activity cards, a wild card for children to invent their own Shake Ups, a team poster and stickers. There will also be loads of great content online to keep children inspired and moving over the summer.
*while stocks last