Toy Story, Frozen, Monsters and Big Hero 6, films popular with most children, are helping to inspire exercise.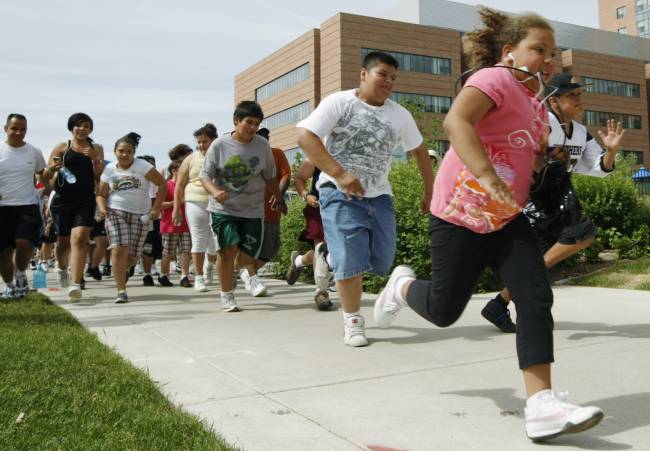 A national scheme by Change4Life hopes to encourage youngsters to do 10 minute bursts of moderate to vigorous activity every day.
Aimed at five to 15-year-olds it looks to help children stay active over the school holidays.
The programme offers a free Disney activity Pack when families sign up to stay fit at their local pharmacy or online.
Children then select their favourite Disney Teams to join and help their team win by doing as many Shake Ups as they can every day.
The project has had some celebrity backing too from Kaiser Chief's frontman Ricky Wilson.
The Voice judge has taken part in one of the 10 Minute Shake Up games with youngsters at a London school during the campaign's launch.
According to the scheme's website, 611,070 kids have signed up so far.
It comes as health experts share concern about levels of physical activity and how a lack of it contributes to higher levels of obesity in children.
According to predictions from the World Health Organisation, 73 per cent of men and 63 per cent of women in the UK are expected to be overweight or obese by 2030.
Figures also show that one third of children are overweight in the country.
In England, 79 per cent of boys and 84 per cent of girls aged between five to 15-years-old do not meet the recommended 60 minutes of daily physical activity.
It also coincides with new research by the British Heart Foundation from the University of Oxford and Loughborough University which reveal the benefits physical activity has on children both physically and socially as well as on their emotional development, with evidence showing that physical activity and taking part in sports can increase confidence.