It may come as no surprise to parents, but it is still likely to shock them, that having children has hit new heights of expense.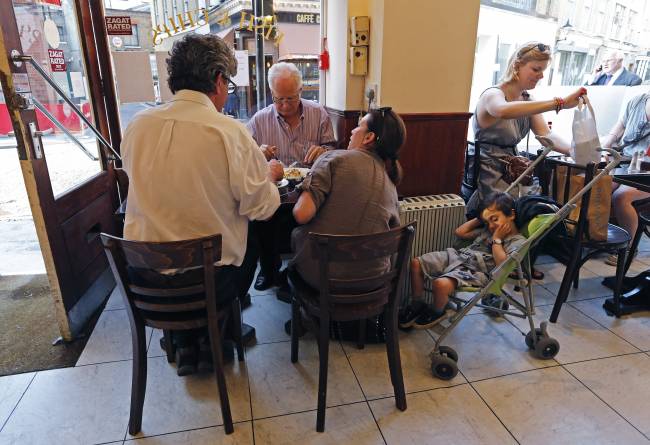 According to Halifax, the cost of raising a child to the age of 11 is now on average around £87,000, or more than £650 every month. That's an eye-watering rise of £3,500 on last year.
People in Wales and the west of England come out the best at just under £77,000, but parents in London will be horrified to find their bill is more than £122,000.
As ever, childcare is the biggest expense, swallowing up £42,000 in total on average, or £3,840 for every single one of those eleven years.
Those numbers are only set to get worse with childcare costs up by 3%, or more than £100, over the last 12 months.
So what else is making a dent in parents' personal finances?
Annual food costs for children total £960, followed by £748 on holidays and £511 on education.
It means that mum and dad are having to cut back as a result, with more than half reducing the amount they spend on socialising and slightly fewer forced to eat out less, as they try to balance the household books.
Other casualties are holidays, with two in five reporting that they have had to rein in their spending on trips away, while 34% had to make sacrifices with regards to takeaways, clothing, and other luxury items.
One bright spot for parents is that things get easier on the pocket as the years roll by, with each of the first twelve months costing £820, giving an annual total of £10,000.
By the time your child reaches the age of nine, their financial drain has reduced to just over £6,500, or a rather more manageable £550 a month.
Giles Martin, Halifax's savings head said: "For many parents, the first 12 months of parenthood can be frantic and as our research shows, often the most expensive. Having children is a huge commitment, both financially and emotionally."
"With unexpected costs along the way for the majority of families, it is important to be realistic about how much things are going to cost and how much can be saved to meet the future needs of a growing family."