Father-of-one Benedict Cumberbatch has revealed he would like to have more children.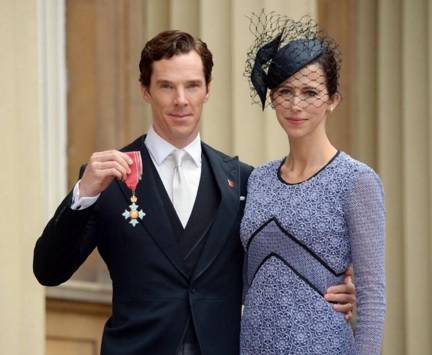 Speaking to chat show host Graham Norton recently he said: "I've become a father and a husband, and in the right order – just! I might go for a Cumber-batch of boys!"
The Sherlock actor welcomed his first child Christopher Carlton in June.
Since then he has talked about how he and his wife Sophie Hunter are planning on having more children.
Cumberbatch said he wanted a big family as he was enjoying caring for his wife and young son.
He also said that while playing Hamlet on stage every night during a recent production of the play in London, he looked forward to getting back to family life.
"I'm always in a rush to get back (home). It's everything. I have a new life form that needs his father's help in the world and his mother needs a little help once in a while.
"It's what being a parent is about so it's not an excuse to get away from what I am doing, it's what I ought to be doing and after three and half hours of Hamlet I think that's okay."
The 39-year-old married Sophie, a theatre director on Valentine's Day, just four months before the birth of Christopher.
The Cumberbatch's aren't alone in wanting a big family.
Angelina Jolie and Brad Pitt are proud parents to six children and David and Victoria Beckham have four.
According to official statistics, the UK is now home to more families containing four or more children than at any time since the early 1970s.
New data from Eurostat, the European statistics agency, shows a growing trend for large families.
In 2013 almost 10 per cent of babies born had three or more older siblings.