How much do you love your kids and would you buy them whatever they wanted?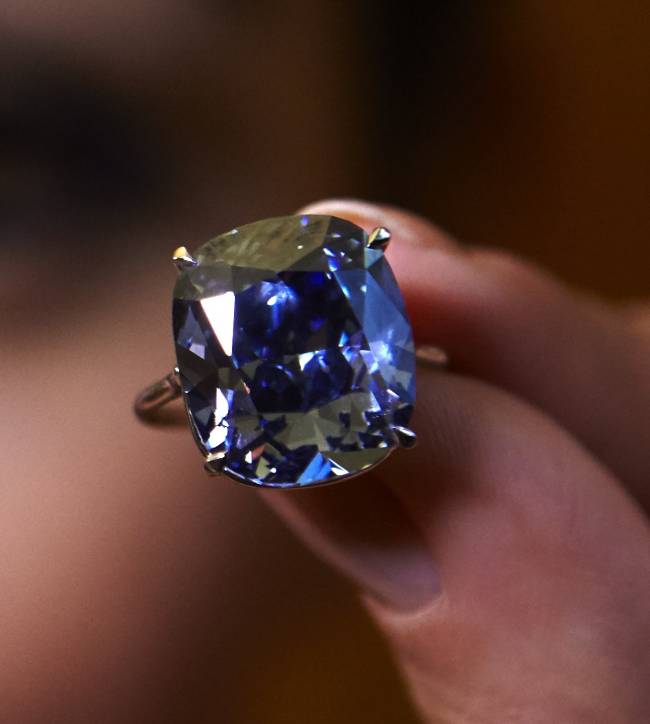 One lucky seven-year-old girl is now the proud owner of a £31.7m blue diamond, thanks to her daddy.
The 12.03-carat diamond was bought by Hong Kong tycoon Joseph Lau at auction.
Mr Lau confirmed that he had purchased the cushion-shaped stone for his little girl, renaming it "Blue Moon of Josephine" after her.
But how much is too much to spend when it comes to buying your child a present?
A survey by Netmums of more than 1,000 families revealed that parents are choosing to cut back on household spending such as food or power bills to pay for a present.
The research also found that mums and dads are becoming increasingly competitive when it comes to buying end of year gifts for teachers.
Some even admitted to paying more for something so their child would be given special treatment.
It seems the issue of expensive gifts doesn't just stop at the school gates either.
Musician and mum of two Myleen Klass publicly spoke about being asked to contribute £10 towards a Kindle and desk for two girls at her daughter's school.
Klass and other parents were invited to contribute "via an envelope in their child's school bag" if they preferred.
In a reply the mum asked for help to buy a "real, live unicorn" for her daughter via a fictitious address.
Earlier this year a dad from Plymouth published a copy of an invoice he received for £15.95 after his child failed to attend a birthday party.
Derek Nash said that the birthday boy's mother had claimed that his son's absence from the party had left the family out of pocket.