If you are getting divorced you are going to have tons of questions so why not come and chat with the Dad.info team this week at the Divorce Fair at the Hilton, London Olympia. We would love to meet you!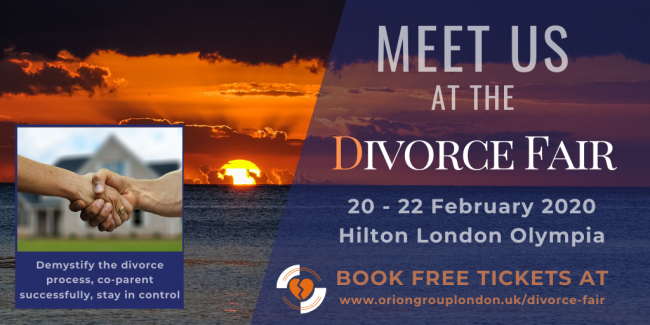 The breakdown of a relationship especially when children are involved is a bereavement. Whether it is your choice or not, when you separate your life is going to get turned upside down. Dad.info's forum is there for parents offering advice both about the 'legal' side but also about how you can be a great parent after Divorce. At the fair we will be launching a new course to support separating parents get it right for their kids. It is a ten week programme that supports, trains and equips parents to give you a renewed sense of confidence and ultimately improve your relationship with your child, now and for the future. If you are coming, we will tell you more….
Here is the link to sign up for your free tickets to the event: SIGN UP HERE
There is so much free support and help on offer at the 3-day event and we will also have with us on Stand 11:
Thursday 20th – a family mediator offering support and taking questions
Friday 21st – a moderator on our forum and McKenzie Friend
Saturday 22nd – a parenting campaigner and trained parenting support worker.
We look forward to seeing you there!
Until then come and chat with us in the forum or sign up to our email.