An 11-year-old boy who was on a transplant waiting list for eight years has finally received a kidney after finding a match on Facebook.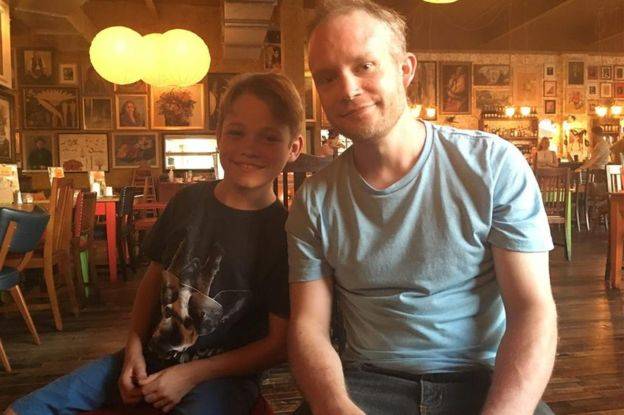 Matthew Pietrzyk from Glenfield in Leicestershire was born with a rare condition which meant he needed constant dialysis and 18 tablets a day.
When he was a baby, Matthew was given one of his mother's kidneys, but it later had to be removed because of complications.
When 39-year-old Edward Batch came across a social media campaign about Matthew's predicament, he decided to sign up to become a living organ donor.
"I don't know if it is as easy as this so excuse my ignorance but I have a spare kidney if it helps; I'm more than willing to donate to a good cause," he commented online.
Matthew's mum thought the chances of finding a donor online were low because he is 'antibody sensitive' to 99% of the population, so she was amazed when Edward – who lives just a short distance away – turned out to be a match.
The operation finally went ahead two weeks ago after a number of tests and Matthew's parents say he is doing well so far.
"We cannot thank his donor and family enough for this incredible gift. This is the transplant we have been waiting so long for. It will change Matthew's life and life for our whole family," mum Nicola said.
Edward, who is a dad-of-three himself, said he knew the odds that he would be suitable were very long, but that he was keen to help.
"I'd like to think if any of my children were in need someone would step forward to help and it was an honour to be able to help another family in this way," he said.
"I'd been prompted by Matthew's appeal but if it didn't turn out to be a suitable match I would have been a donor to another patient in need if I was suitable."
According to the NHS, donating a kidney involves major surgery and volunteer donors undergo a series of tests to make sure it is safe, and that the organ is suitable for the person receiving it.
"Most living donors are relatives or friends of recipients but, as in Matthew's case, it is also possible for people to donate to someone they have never met before," Lisa Burnapp, lead nurse for living donation at NHS Blood and Transplant, said.
To find out more about living donations, visit: www.organdonation.nhs.uk