Proposing to your significant other can be nerve-wracking, which is why Oliver Manning got his 6-month-old son to ask for him!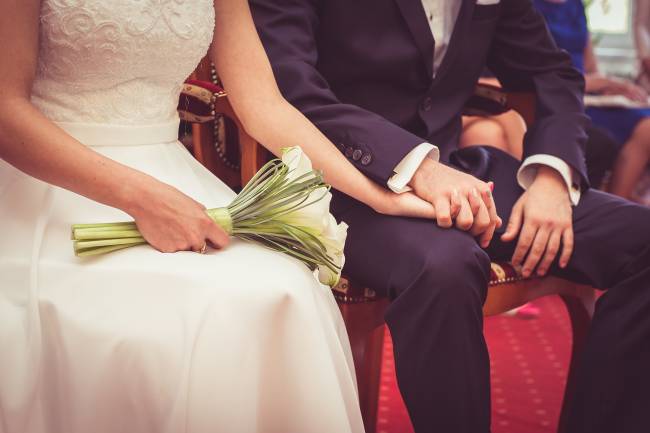 Whilst celebrating his 40th birthday, he changed his son Bobby's bib from a plain one to one which read: "Mammy will you marry Daddy?"
At first, Mandy, the love of Oliver's life, couldn't make out the message, only reading the words mammy and daddy.
She said: "I couldn't see what was written in between."
"I put my face in my hands. When I put my head up, there was a sea of people around me. I was stunned but thrilled.
"Then he got down on one knee then with the ring".
But this wasn't all.
After she accepted, the father of three, changed the bib again so it said "Mammy Said Yes".
The chuffed mum said: "I want Bobby to be old enough to play a part. He did play a big part in the engagement after all."
The couple who have been dating for the past 13 years have two other children together aged 18 and seven.
Last year the Marriage Foundation predicted more children will be born out of wedlock than within marriage in ten years' time.
The number of children born to married couples has continued to fall in the past 30 years, reaching an all-time low of 53% in 2012.
Conservative MPs have previously warned that the decline of marriage could lead to more family breakdowns and damage young people's prospects.
Tim Loughton, the former children's minister, has previously called on the Government to introduce tax breaks for married couples to help stop the decline.