Research claims more dads are turning to their sons for advice when it comes to dress sense.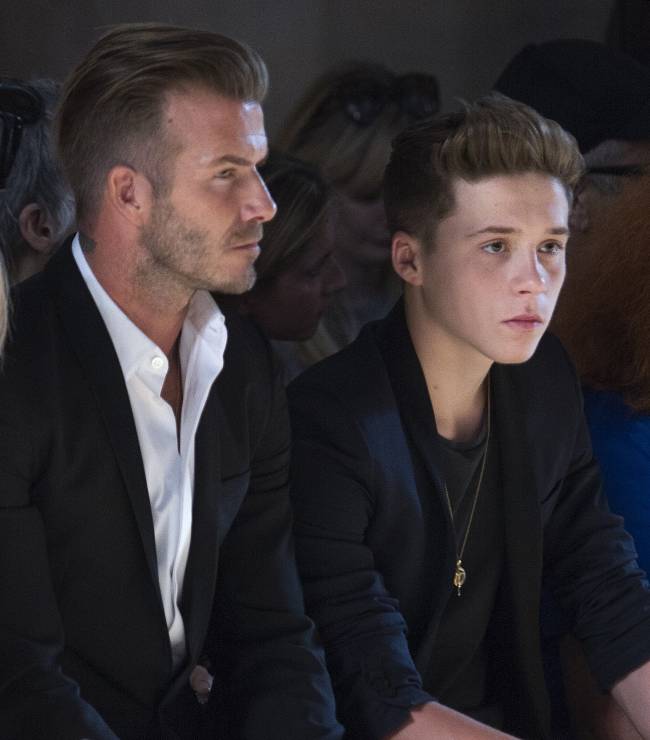 A survey by fashion retailer Jacamo has found 64 per cent seek guidance from their sons when it comes to buying new clothes.
The report also found that 56 per cent copy their son's style to avoid being seen as out of date.
More than 1,000 dads took part in the survey ahead of Father's Day.
Results showed that gifts once seen as standard presents such as socks and ties have fallen out of favour.
Instead it is trendy shirts, stand-out sweaters and brightly coloured casual tops that are becoming the more popular choice of gift.
Martin Roberts, spokesperson for Jacamo said: "In the past sons might have looked to their fathers when trying to dress to impress, now it's the other way round. Teenagers have a style these days that's both street wise and edgy, and dads don't want to miss out.
"It's not about carbon – copy mini me's, but it's about finding an age appropriate style that suits your shape and personality. Increasingly we are finding that fathers will ask their sons about looking youthful and stylish."
Among the top five items dad have admitted copying their sons for were trainers and jeans.
Many also said that they rolled shirt sleeves up and wore an open shirt with a T shirt underneath.
The survey revealed four out of ten dads under the age of 45 owned a baseball cap and almost 45 per cent of them were the owners of a pair of cropped trousers.
For fathers over 45, baseball hats were less popular, at 11 per cent, but the number who owned other styles of hats was much higher at 34 per cent.
Celeb dads who copy their sons' style include actor Jude Law and his 18 year old son Rafferty, David Beckham and Brooklyn and rocker Jon Bon Jovi and his eldest son Jesse.
Just because these celeb dads dress similarly to their sons does not mean that they don't carry out the role of embarrassing father.
Former England football player David Beckham admitted earlier this year that Brooklyn is so embarrassed by him that he often asks to be dropped off around the corner from school.
He said once when he dropped his son at school that he shouted: "I love you".