Research by the Football Association has found that only one in five British dads want their daughter to play football.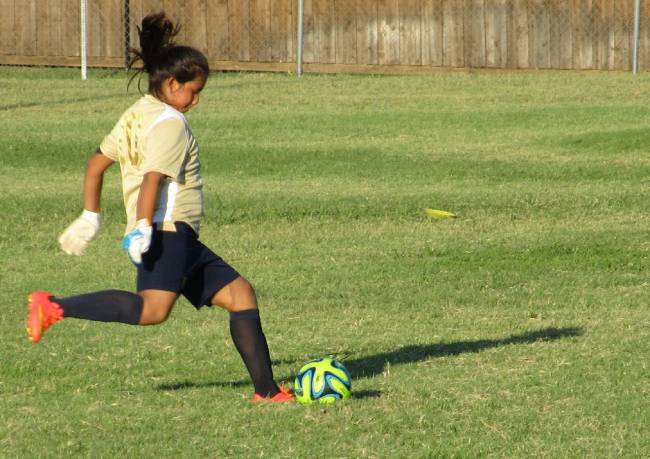 A poll carried out by the organisation asked 1,000 fathers their opinions on females in the sport.
Football came just seventh in the list of activities dads encourage their daughter to take part, with only 19 per cent wanting their little girls to play the game.
Findings revealed that 59 per cent would prefer them to engage in swimming, 44 per cent in athletics and 41 per cent in gymnastics.
Also beating footbal in the list was tennis, netball and martial arts.
The research was carried out by the FA following the launch of the its new We Can Play initiative.
The campaign looks to highlight barriers that girls face when it comes to playing football, including the lack of encouragement and support from their parents.
Kelly Simmons, The FA's Director of the National Game and Women's Football, said: "With so much positivity about the women's game at the moment, perceptions are changing but clearly barriers still exist.
"By highlighting them, we can challenge them. We Can Play does exactly that – it's about getting people talking about the issues that girls face – changing attitudes, building confidence and getting more girls playing."
However, it seems playing the game still remains the number one sport that dads to want their sons to play.
Just over 20 per cent said that they didn't encourage their daughters into the sport because "football is a mans' game".
Some even went as far to say that it was "unladylike" to play football or that their daughter would be perceived as "butch".
Thirteen per cent of those questioned said that "women aren't built to play football".
A recent study by Find a Future found nine in 10 parents want their youngsters to be allowed to be more competitive at school.
Research from more than 2,000 mums, dads and teachers, found more than two thirds believe competition teaches children that they have to work for things in life.