Researchers have found some parents think the six-week break for their kids is just too long– do you agree?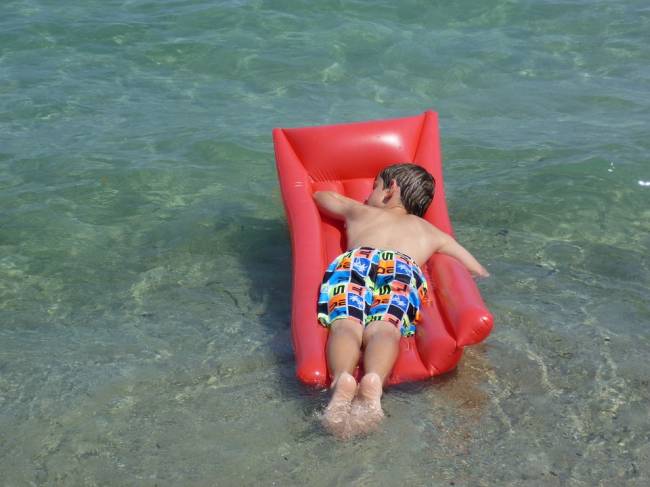 Three in four fathers and mothers believe their child's academic abilities slip over the long summer break, according to a poll.
New research suggests that many parents wish the six-week holidays were shorter to help keep their kid's learning at a steady pace throughout the year.
The survey also indicates that by September, many children struggle to get back into a term-time routine.
Overall, 74.8% of the parents polled by tuition company, Explore Learning, said they believe their son or daughter's learning declines during the holidays.
More than half (58.9%) of mums and dads would like to see a shorter summer break to keep learning at a consistent standard.
The findings show that although youngsters do spend time playing on computers or watching television during their time off, they are also taking part in more academic and physical activities:
Over half (57.5%) of those questioned said that their child spends time reading
More than one in five (22.4%) said their youngster writes stories
Some 50.7% said their child plays sports
Charlotte Gater, curriculum manager at Explore Learning, said: "The summer is a time for fun and relaxation but this research has shown that many children's academic abilities drop over the break, therefore undermining all the hard work they, and their teachers, have done over the year.
"While it can seem a little daunting at first, it's very important for parents to actively encourage their children to keep learning to avoid the negative impact it can have on their return to school in September.
"However, it doesn't need to lead to arguments; learning can be done in a fun, effective way – through games, technology, extra tuition and interaction with their friends and the outside world – which all combine to keep their educational engagement ticking along over the break."
When it comes to going back to school in the autumn, around half (49.6%) of parents said their child dreads returning to the classroom.
In addition, 56.3% said their child struggles, at least a little, with getting back into the school routine and that early morning starts cause the most problems.
What are your thoughts? Let us know in the comment section below.