Today could prove costly for parents who offered financial incentives for good results.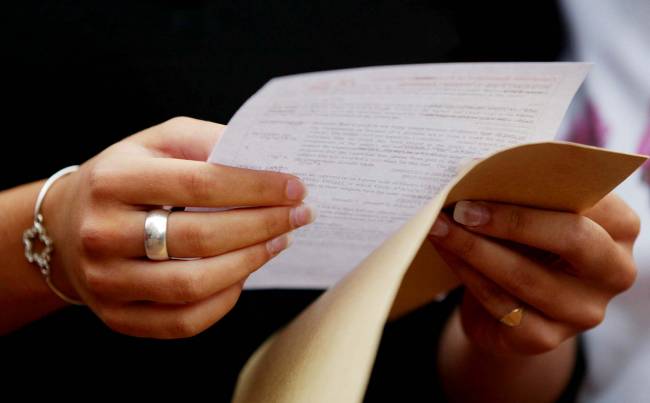 The fathers of GCSE students could be shelling out a whopping £673 today if their child received 10 A* grades, according to a study.
A survey of 1,500 UK adults found that 86 per cent of parents now offer exam result incentives.
It found that today could be an expensive day for dads who made the pledge as, on average, they offered £67.30 for each A*, compared to £53.20 from mums.
The average reward is £59.34 for an A* GCSE grade and £39.88 for a C.
Even if the reward is not financial, dads are still likely to fork out more on incentives as they opt for technology-based gifts whilst mums are more likely to take children out for an experience such as a meal.
For students receiving a tech gift, the most popular option is a game console or iPhone, followed by an iPad, laptop or tablet according to the results of the survey by Currys PC World.
The study found that there are stark contrasts regionally in financial rewards, with London-based students achieving straight A*s at GCSE being rewarded almost double compared to those in Wales, bringing in an average of £753 compared to £418.
And as figures show almost seven in 10 exam entries were awarded A*-C, up 0.2 percentage points on last year's results, parents are likely to be shelling out more this year than they might have previously.
This year, the proportion of GCSEs awarded at least a C grade has risen again, but top grades have fallen for the fourth year in a row with a 0.1 percentage point drop in A* grades, meaning 6.6% of entries received the highest mark.
The national figures, published by the Joint Council for Qualifications, also show that the gender gap has narrowed slightly this summer, with 73.1% of girls' entries awarded at least a C grade, compared to 64.7% of boys'.
This is a gap of 8.4 percentage points, compared to 8.8 percentage points last summer.