After the birth of his first child, David Bowie's son Duncan Jones, wrote on Twitter: "Born July 10th, exactly six months after his granddad made room for him"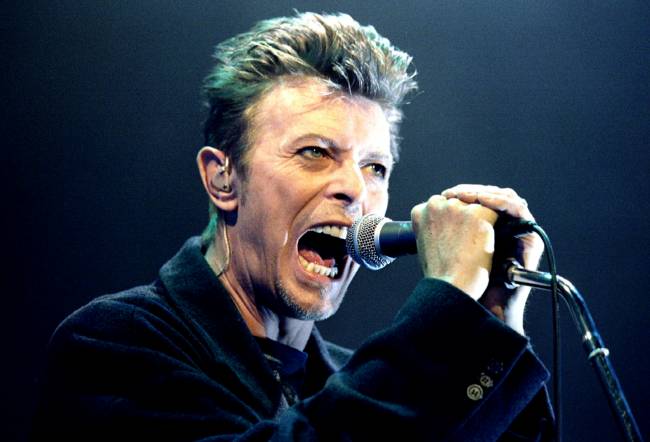 David Bowie's son Duncan Jones has announced the birth of his first child six months after his father's death.
Film director Jones broke the happy news on Twitter that his wife, photographer Rodene Ronquillo, had given birth to their son Stenton David Jones earlier in July.
The tweet featured a cartoon showing three generations of the Jones men.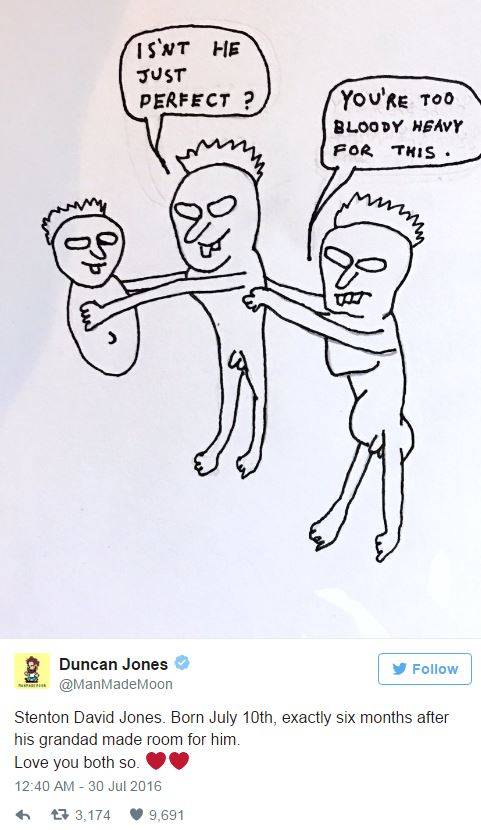 Jones and Ronquillo named their baby both after the famous musician, whose real name is David Robert Jones, and Bowie's own father Haywood Stenton Jones.
Stenton would have been Bowie's first grandchild.
In a later tweet he also paid tribute to his wife whom his described as "warrior woman and every day my hero".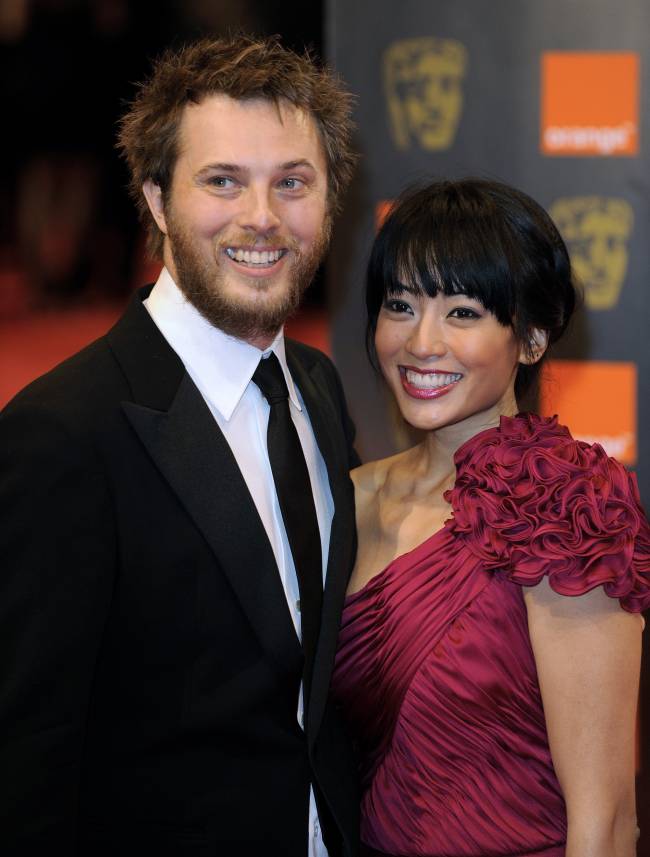 The couple first shared the news of the pregnancy a month after Bowie died from cancer in January.
Jones spoke about the aftermath of his father's death on the Nerdist podcast in May, saying: "I'm OK, I'm good. I was very fortunate, we got a chance to say our goodbyes. It's a weird one for me, I don't really know how to talk about it or what to say about it – other than the fact that we got a chance to say our goodbyes."
"Weird things make me miss him, but it's still early days," he continued. "I'm sure I always will, but it's tricky. He was a big gravitational pull in my life as far as who I saw myself as. How I separated myself from the world and how I saw myself."
The news of the birth came on the same night that the BBC Proms paid tribute to David Bowie with a special themed performance.