Ivanka Trump has defended her father against accusations he is sexist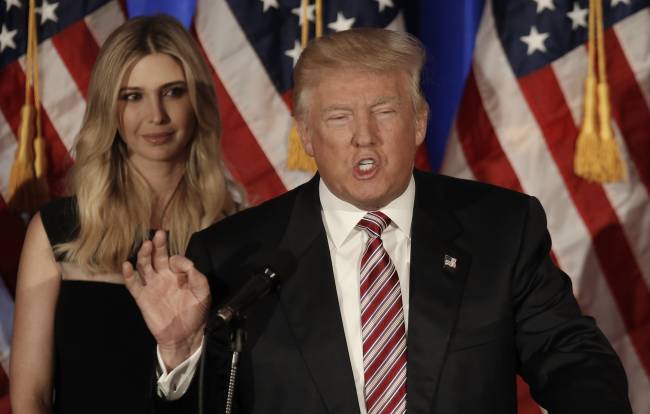 Ivanka Trump has rejected claims her dad is a misogynist, claiming instead that the US presidential hopeful is a "feminist".
At times, Donald Trump has been accused of sexism and has consistently polled badly with women during the election campaign.
But according to his daughter, the 70-year-old billionaire has "lived" gender equality.
In an interview with the Sunday Times, the 34-year-old businesswoman said: "My father is a feminist. He's a big reason I am the woman I am today."
"People talk about gender equality. He has lived it, he has employed women at the highest levels of the Trump Organization for decades, so I think it's a great testament to how capable he thinks women are and has shown that his whole life."
Ivanka, who is working on her father's campaign, also said: "He always told me and showed me that I could do anything I set my mind to if I married vision and passion with work ethic.
"He's also surrounded me with strong female role models who have done just that since I was a little girl."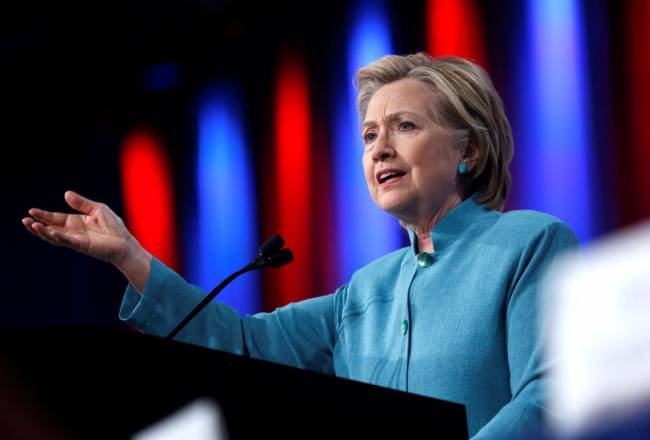 Democratic presidential hopeful Hillary Clinton's lead over Republican Donald Trump has dipped into the single digits for the first time in nearly two weeks, according to a Reuters/Ipsos poll released on Friday.
The June 27-July 1 Reuters/Ipsos poll showed a 9.4 percentage point lead for the former secretary of state over the New York businessman, down slightly from an 11.2 point lead in a previous five-day poll that ended on June 28.
Clinton has consistently been more popular among women voters with Trump coming under criticism for his views on the female sex.
Earlier this year, the New York businessman said that women who aborted a child should face "some sort of punishment".