Encouraging your children to take part in sporting activities can often be a challenge for parents especially when it comes to contact sports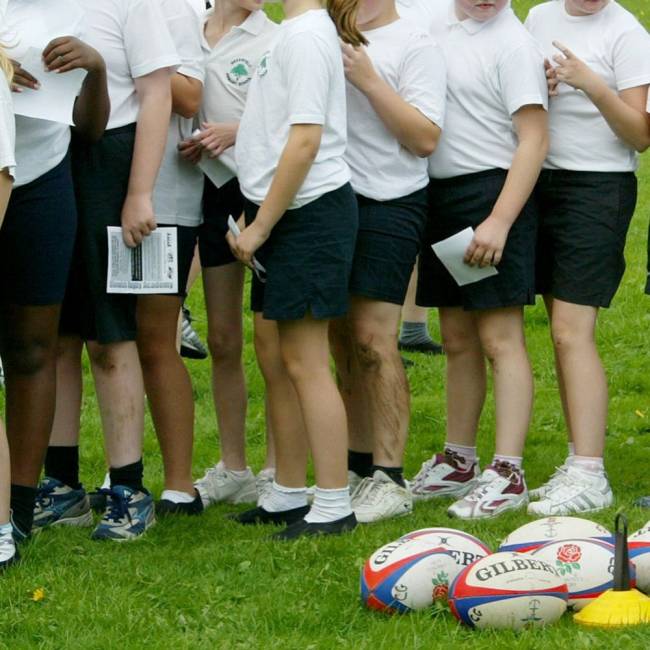 According to public health doctors aGovernment drive to boost participation in rugby in English schools risks children getting seriously hurt.
Experts claim the sport is 'too dangerous'with many of the injuries occurring when players collide at speed.
They say that thousands of children could be seriously injured because of the Government's 'worrying' plans to link up thousands of schools with rugby clubs.
Professor Allyson Pollock, of Queen Mary University of London, said: "Given that children are more susceptible to injuries such as concussion and often take longer to recover fully, the government's plan to increase funding of and participation in rugby in schools in the absence of a comprehensive system for injury surveillance and prevention … is worrying.
"Only by collecting injury data and by providing feedback to individuals and organisations working on safety initiatives will the short and long-term effects of injury prevention programmes, whether for rugby or any other sport, be known."
Researchers cited studies suggesting 12 per cent of children and teenagers who play the game sustain an injury severe enough to be side-lined for seven days.
Scrums were also found to be the 'most dangerous phase of play'.
BUT, the Rugby Football Union says it has taken steps to make the sport safer.
It also says the physical and social benefits the sport offers to children 'massively outweigh any potential drawbacks'.
Former England hooker Brian Moore, recently said the injury rate in rugby should be compared with other sports.
Writing in the Telegraph he said: "Without a ranking of risk per sport, parents have no way of knowing whether rugby is any more dangerous than any other sport and cannot make a reasoned choice.
"To try and prevent sport being promoted on the basis of such a flawed methodology is not only poor, it is wrong."
Participation in any sport can help to teach children to stretch their limits and learn sportsmanship and discipline.
According to the Centers for Disease Control and Prevention, more than 2.6 million children 0-19 years old are treated in the emergency department each year for sports and recreation-related injuries.
If your child is taking up a new sport make sure they are wearing the right protective gear such as helmets, wrist guards and knee or elbow pads.