Kyson Dana and his wife Sara were flying to California when they were asked to get off their flight, because of their two-year-old Theo's severe peanut allergy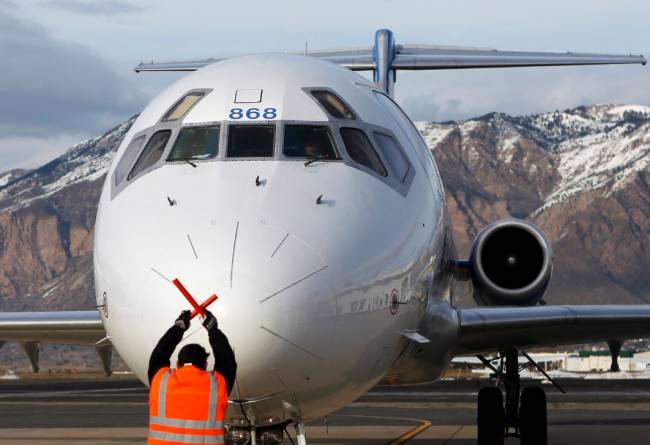 An American couple have said they were kicked off a flight after telling a flight attendant their son has a severe peanut allergy.
Kyson and Sara Dana were heading home to California, with their two-year-old Theo, on an Allegiant Air flight from Utah on Monday.
They told CNN's local affiliate station that it all started after asking for no peanuts to be served in their immediate vicinity to cut down on the risk that their child had an allergic reaction.
Speaking to KSTU, Theo's father said that while one flight attendant asked nearby passengers to not eat peanuts, another employee urged the family not to take this specific flight.
"My wife said, 'We're obviously flying on the plane, and we recognize the risks. We have an EpiPen with us,'" Kyson Dana told the Salt Lake City station.
He added that a third flight attendant asked the family to get off the plane after a message from the pilot.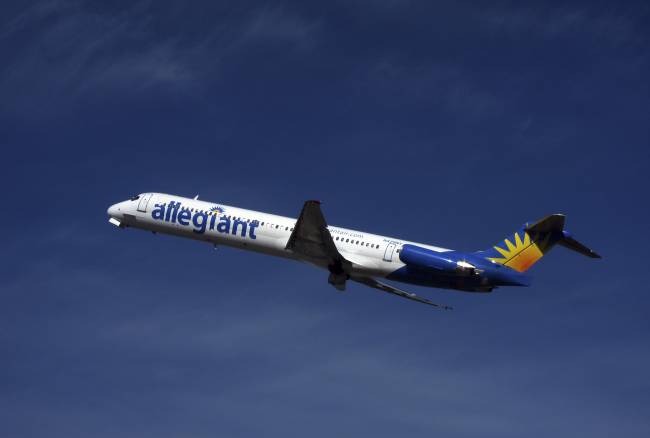 The crew said the decision was based on a consultation with a medical professional.
In an official statement the US-based airline said: "The Dana family indicated to our flight crew that their son had a severe peanut allergy,"
"The flight crew then contacted a third party organisation that advises Allegiant and other carriers when making decisions about the safety of passengers with potential medical issues on-board an aircraft.
"The third party organisation, which includes on-call medical doctors available to provide guidance, advised that the family not fly on that specific flight."
Allegiant also told CNN they provided the family with alternative tickets home on a different airline.