More than half of fathers have said they are not getting enough help to understand their child's early learning, as a charity calls for every nursery in the country to have a qualified teacher to help toddler's pre-school development.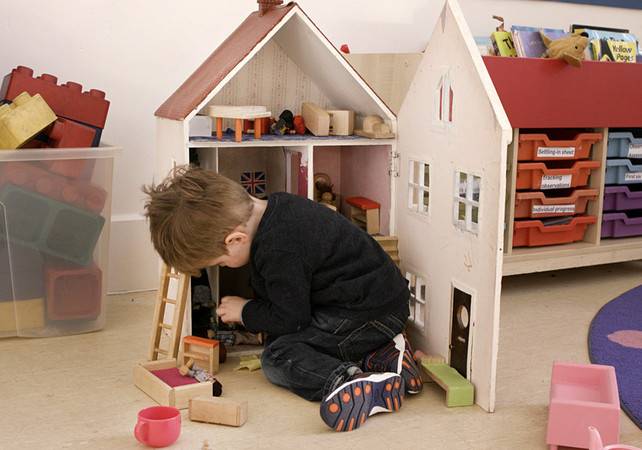 Two thirds of dads (65%) have said they did not get enough help and advice to understand their child's early learning, new research has revealed.
The poll, commissioned by charity Save the Children, found that parents do not realise the importance of the pre-school years on brain development:
Nearly a third (61%) of parents, and 68% of dads, said school was the most important learning period for children;
Almost half of all parents (47%)have low expectations for their child's early learning and only hope for children to know 100 words by their third birthday – half as many as the government recommends;
More than half of parents (56%) and two thirds of dads (65%) said they didn't get enough help and advice to understand their child's early learning.
Now Save the Children is calling for every nursery in the country to have a qualified teacher to help children develop key skills like speech and language.
The charity has claimed thousands of youngsters are struggling to keep up with their peers as some parents are unaware of the importance of pre-school development.
It has teamed up with scientists and psychologists who are warning that failure to properly stimulate toddlers' brains during nursery years could set children back for decades.
Figures show that last year almost 130,000 children in England – six children in every reception class – struggled with their early language skills. This is equivalent to every 5 year old pupil in London, Manchester, Sheffield, Liverpool and Newcastle combined.
"Toddler's brains are like sponges, absorbing knowledge and making new connections faster than any other time in life," said Save The Children's director of UK poverty Gareth Jenkins.
"We've got to challenge the misconception that learning can wait for school, as, if a child starts their first day at school behind, they tend to stay behind.
"To tackle the nation's education gap, we need a new national focus on early learning to give children the best start – not just increasing free childcare hours, but boosting nursery quality to help support children and parents with early learning."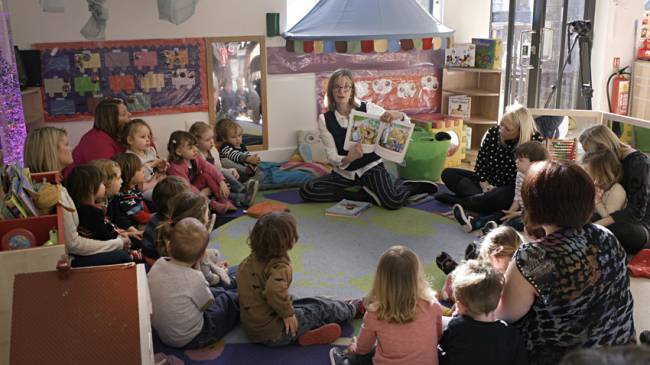 Thirteen key figures in child development and neuroscience are urging the government to make play-time 'brain-time' under the guidance of a qualified early years teacher after identifying these years as a 'lightbulb moment' for children.
In 'Lighting Up Young Brains', a new scientific briefing from Save the Children and the Institute of Child Health at University College London, neuroscientists point to how toddlers' brains form connections at double the rate of adults'.
Professor Torsten Baldeweg, Professor of Neuroscience and Child Health, from University College London's Institute of Child health, said:
"Why is it important to stimulate children before they go to school? It is precisely this period where we have explosive brain growth, where most of the connections in the brain are formed.
"That's perhaps one of the most important lessons we've learned from these studies – that these early years are absolutely critical. Much more must be done to boost children's early learning."