According to a new study, first born children are often smarter than their siblings.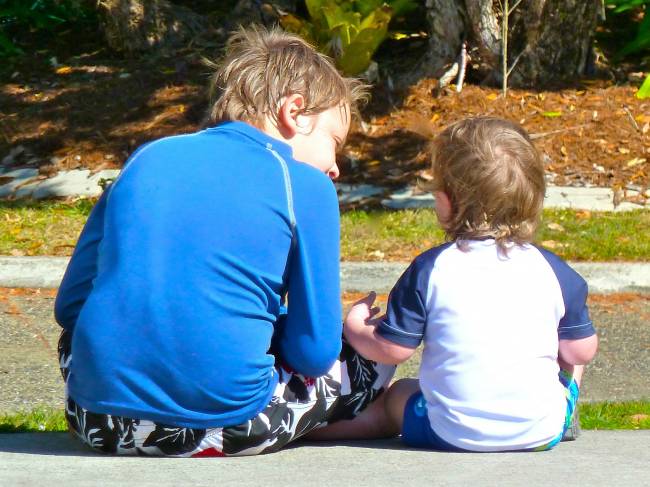 Researchers from the University of Leipzig in Germany have found the eldest child generally has the highest level of intelligence, with every successive child in the family having a lower one.
Scientists say the reason is down to upbringing and not biology.
In the report they said older children have their parents' complete attention for longer, before their siblings are born.
Julie Rohrer, who co-authored the research, says: "While the firstborn gets full parental attention, at least for some months or years, late-borns will have to share from the beginning.
The research also claims that older children are better at passing on knowledge to their younger siblings which helps to play a part in increasing IQ.
Rohrer added: "Teaching other people has high cognitive demands – the children need to recall their own knowledge, structure it and think of a good way to explain it to younger siblings, which could provide a boost to intelligence for some firstborns."
The study found that younger siblings are more likely to think of themselves as the less clever one compared to their older brothers or sisters.
However, experts say the difference is relatively small, standing at around 1.5 IQ points for each younger child.
The university's analysis follows the results of three national studies, including one from the UK, involving more than 20,000 people.
Earlier this year, a separate poll of more than 1,000 Britons with two or more brothers or sisters found those who used to sit in the middle seat of the car were more likely to be a success in later life.
A Skoda Octavia study found that 90 per cent at director level at their company sat in the middle seat.
The report said that the hardships of sitting in the between siblings or friends could help children develop personality traits beneficial for a career in business.