Feeling a little stressed in lockdown? Well research has shown that playing an instrument offers both mental and physical health benefits like de-stressing, increased creativity, and boosting the immune system. So although you won't be going to a gig for the time being, music lovers can still play!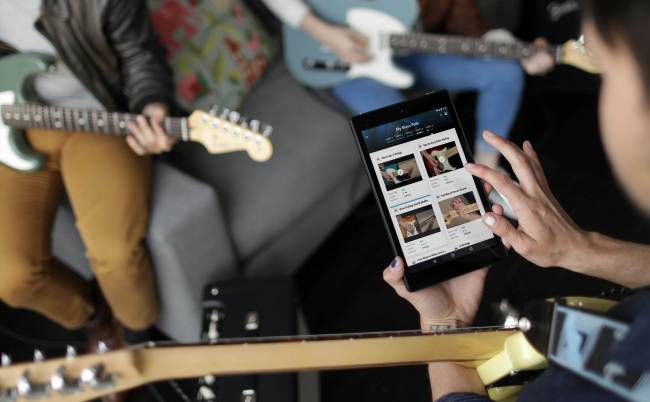 Fender is offering new users a free 3 month subscription to Fender Play, the complete online learning platform for guitar, bass and ukulele. The platform uses instructor-guided videos to assist those embarking on their musical journey and will have new players jamming in minutes. Whether it's dusting off an old guitar, learning a new skill or entertaining tiny hands, Fender hopes offering Fender Play for free will reinforce the positive benefits that music has on the mind.
Neil Whitcher, Head of Artist Relations, EMEA at Fender shares his experience of playing music with his kids, "Fender Play is a brilliant way of both keeping the kids entertained and of teaching them a new skill which will be with them for life. It has become an invaluable resource during the UK lockdown as we look at ways of keeping our young kids engaged and it is a really fun activity that we can do together. With 3 months of the service available for absolutely free, it's the best time to try it out for yourself."
Just some of the songs that you (total beginners included!) can learn to play on Fender Play include:
The Strokes – Last Nite Eve ft.
Alicia Keys – Gangsta Lovin'
Ed Sheeran – Give Me Love
Beatles – Here Comes the Sun
Just pick your favourite genre and your instrument of choice and Fender Play will create a personalised, guided learning path just for you.
Getting Fender Play for Free: New users can visit FenderPlay.com or download Fender Play from the App Store or Google Play, input their email and then they will receive a code to redeem their membership!
Be sure to check your browser settings. You may need to temporarily disable ad blockers to see the code.