The TV chef thanked fans for their support in a statement posted on Facebook saying, "we're together healing as a family."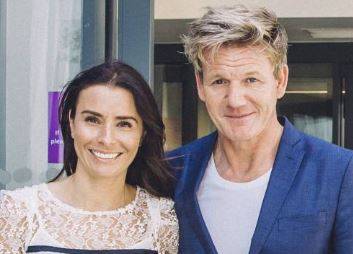 Gordon Ramsay has thanked well-wishers for their messages of support after revealing his wife miscarried their unborn child.
In a statement posted on his social media, the TV chef said his family is healing after the "devastating" loss, which occurred five months into the pregnancy.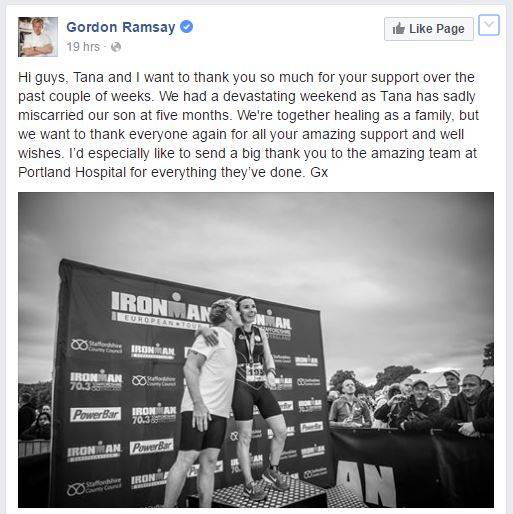 He wrote on Facebook: "We had a devastating weekend as Tana has sadly miscarried our son at five months.
"We're together healing as a family, but we want to thank everyone again for all your amazing support and well wishes."
"I'd especially like to send a big thank you to the amazing team at Portland Hospital for everything they've done," he added.
The presenter, 49, and his wife Tana, 41, had been expecting their fifth child, a baby boy.
Following the announcement, fans shared their experiences and posted messages of support on Twitter.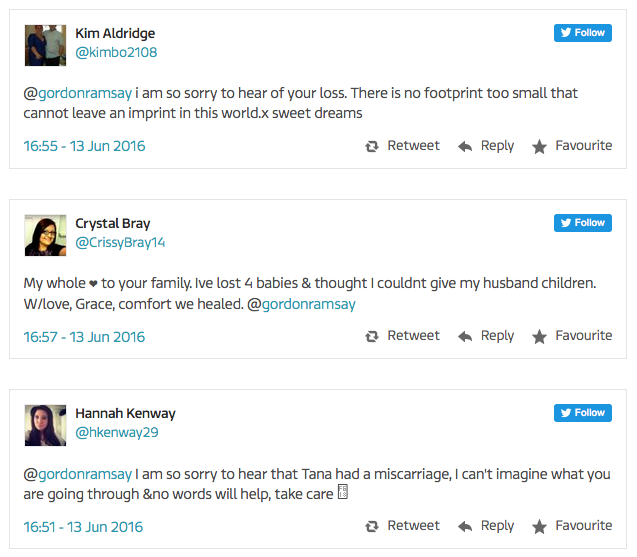 The couple have been married since 1996 and are already parents to 18-year-old Megan, 16-year-old twins Holly and Jack, and Matilda, 14.