The National Association of Head Teachers (NAHT) says a fifth of children have a mental health problem by age 11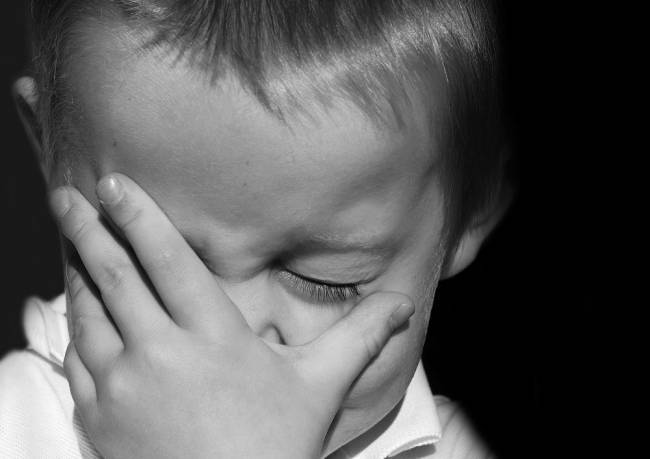 The group warn that untreated mental health issues could spiral into psychiatric problems later in life unless more is done in schools.
A survey of 1,455 English heads suggests two-thirds of primary schools cannot deal with such diffculites.
Russell Hobby, general secretary of the NAHT says: "We know the Government is determined to improve children's mental health but there's still a danger that some children will take untreated mental problems into adulthood."
NAHT and mental health charity Place2Be have said they think all schools need access to professional mental health services, and the government says it wants all schools to make counselling services available to their pupils in time.
But the union's survey revealed that 64% of schools do not have access to a counsellor on site, and three-quarters of these said the most common barrier was financial.
The Government says it has put aside £1.4bn for children's mental health.
The report comes during Children's Mental Health Week which was launched on Monday by the Duchess of Cambridge.
The event is designed to focus on how to build children's resilience and their ability to cope with life's stressful situations.
In a video to launch the week, Kate says that both she and husband Prince William feel strongly that "every child deserves to grow up feeling confident that they won't fall at the first hurdle, that they cope with life's setbacks."
She goes on to say: "This resilience – our ability to deal with stressful situations – is something we begin to learn in childhood, as we respond to each challenge and problem life presents.
"Many of us are incredibly fortunate that the issues we face in childhood are ones we can cope with and learn from. But for some children, learning to cope with life's challenges can be a struggle.
"While we cannot always change a child's circumstances, we can give them the tools to cope, and to thrive. With early support they can learn to manage their emotions and feelings and know when to seek help."
If you are worried about your child's mental health or want advice, you can find support here: http://www.youngminds.org.uk/