Are your children using apps likes SnapChat and Tinder?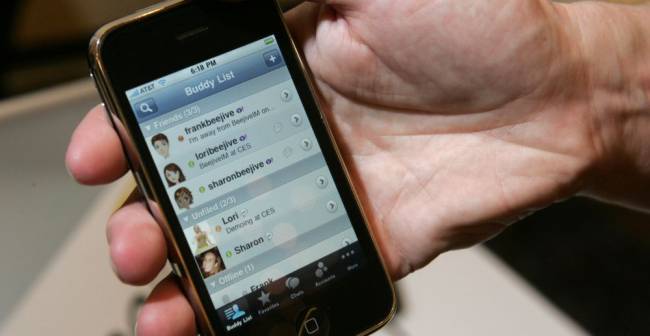 A recent study suggests that thousands of teenagers, including many aged 15 or under, are using the messaging service and dating app every day.
Dads, is this something that shocks you?
Tinder is a dating app which allows users to select a potential partner based on photos. If they like the look of them, they give them a tick and if they receive one back, they can start communicating with each other.
As a dad it's hard to police the activity of your child's movements online, not just because you can't watch them 24/7, but because keeping up with new forms of social media can be difficult.
Let's be clear dads, would you be happy to hear of your son or daughter being on these sites under the age of 15?
According to the survey by Internet security firm McAfee, one per cent of parents admitted helping set up Tinder profiles for their children, while nearly one in 10 (9%) gave them a hand joining Snapchat.
The poll questioned more than 2,000 adults and 2,000 UK children.
It also found over a third of 11 to 17-year-olds had been targeted by malicious online bullies.
But dads, it seems we are doing something right.
More dads are talking about this issue and the dangers with our children.
More than three-quarters (77%) of fathers and mothers polled said they had conversations about online safety, up from 68% last year.
Andy Phippen, professor of social responsibility in IT at Plymouth University, said: "It's now time for parents to take the conversations to the next level"
He added: "Become further educated on the social platforms that exist, what ages they are suited for and what type of behaviour they encourage".
Tinder is open to children aged 13 or older, with under-18s only able to match with people in the same age bracket.
Less than a third of parents polled (27%) said they were worried about their child being the victim of cyber-bullying this year, almost halving from 45% in the previous year.
Prof Phippen went on to say: "These apps also share location-based information and can be used as platforms for grooming and abuse."
Dads, the internet is a particularly tricky parenting challenge.
Not everyone is experienced. Not everybody grew up with the latest technology (or even had internet) so it can be hard to know when to be "a concerned parent".
Here's some points for you to think about dads when it comes to internet and mobile phone rules:
* How much is too much? Have they been online to long?
* Have you had a discussion about the potential dangers? Posting pictures etc.
* Has their attitude towards the family changed since they have been online more.
* Do they understand the dangers of agreeing to meet someone they've been chatting to online?