"My dog ate my homework."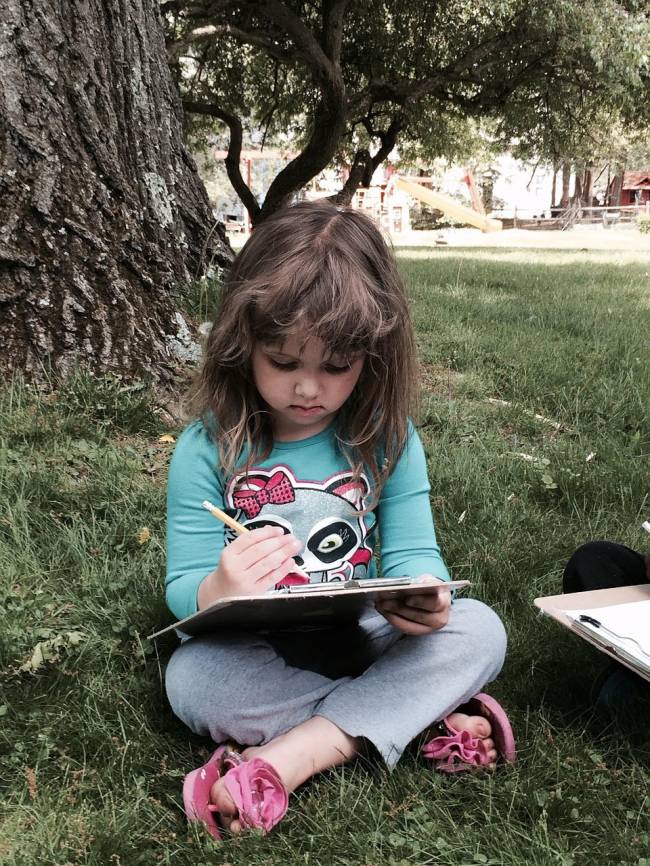 Experts say there could now now be a valid reason for your children to avoid doing their homework – their eyesight could be in danger.
Recent research reveals links between the amount of time a child spends studying hard, and childhood short-sightedness – myopia.
Myopia causes the image that one sees when looking at a distant object to be out of focus, whilse close objects can be seen clearly.
Around 40 per cent of Britons suffer from myopia, or short-sightedness, with experts warning that the figure is rising.
It used to be thought that the condition was genetic, but it appears there may also be environmental factors causing the problem.
A study by the Population Health Research Institute at St George's University of London has found that children at highly academic schools, were more than two-and-a-half times more likely to develop sight problems than those at less academic schools.
Speaking to Good Health, Dr Christopher Owen, an epidemiologist said: 'It looks as if schoolwork – which requires near-eyesight work – might be a strong risk factor for myopia in children.'
The study, published in the journal Investigative Ophthalmology & Visual Science, involved 660 children aged 12 and 13 living in Northern Ireland.
Scientists disagree about the cause of the link between time spent in class and deteroriating eyesight.
Some have argued that lack of natural daylight is behind it, while others believe it is an excess of close-up eye work caused by study.
It follows on from a report earlier in the year, which found that dyslexia is not linked to any problems with eyesight.
Tests carried out on more than 5,800 children in Bristol, revealed that there were no differences in vision of those with dyslexia.