Keep your children protected as they spend more time on the computer over the summer holidays.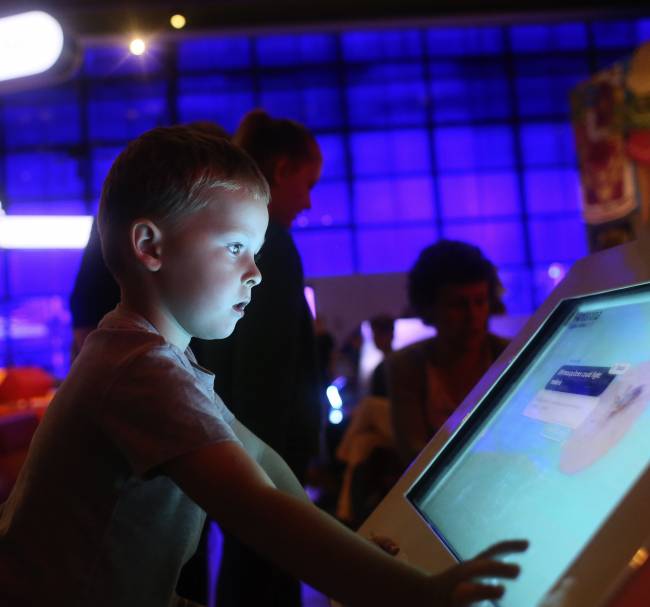 Recent reports have shown the amount of time youngsters spend glued to computer screens has grown dramatically in the last twenty years.
Figures reveal kids aged five to 16 spend an average of six and a half hours a day in front of a screen compared with around three hours in 1995.
With all this time spent online, it's easy to think that children are more computer savvy than they actually are which is why it is still important to know how to keep them safe whilst they browse the internet.
According to one study, a third of youngsters have come across something they should not have done while they have been browsing the web at home.
The survey of 2,200 UK parents found 35 per cent had come across online dangers, rising to 40 per cent amongst teenagers.
A further six per cent said they had looked at adult content deliberately, 11 per cent had encountered online bullying and eight per cent had met or talked with strangers online.
The NSPCC suggests that exploring sites and apps together can help and encourage parents to ask if children know where reporting functions are, how to block someone and how to keep information private.
You can also use internet tools and features on your computer's operating system to block certain sites.
However, if you have recently upgraded to Windows 10, you should be aware that child-friendly Family Features from Windows 7 and 8 won't be recognised in the new operating system.
Instead, adults must now create a new set of family settings through a procedure that requires the child's participation.
The advice comes as a 'digital kidnapping' social media trend has become popular online.
The #BabyRP role playing trend sees people stealing photos of children from social media sites and using them to create their own virtual family.
To protect against this, you should ensure you keep your accounts private so that only users who have permission to view them can see your photos.