The soon-to-be first-time dad chose an extremely public venue to share his good news.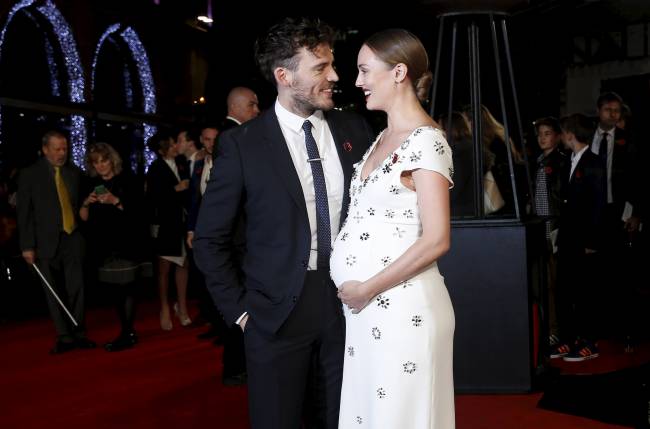 Claflin, who plays Finnick Odair in 'The Hunger Games: Mockingjay – Part 2', decided to use the biggest platform he could to announce he was going to be a father – at the film's London premiere.
The 29-year-old was accompanied to the London premiere by his pregnant Inbetweeners star wife Laura Haddock , who looked lovely in a white gown.
He was snapped stroking the 30-year-old's stomach as they took in the atmosphere on the red carpet.
But he's not the only celeb dad to make a very public baby announcement.
Recently, singer Michael Buble took to Instagram to announce he was expecting his second child.
In the cute home video, his son Noah touches his mum's stomach, saying 'baby'.
Adding some humour to the adorable clip, the Britney Spears track 'Oops… I did it again' was playing in the background.
McBusted's Tom Fletcher seems to also be a fan of using fun videos as a way of announcing he's expecting.
After the music video announcing his first child was a big hit on YouTube, the 30-year-old made another video earlier this year to announce the couple were expecting their second child.
Titled 'Player 2', the clip was based around video games.
Setting up an old console with his wife Giovanna, Tom logs in baby Buzz as 'Player One'.
The screen then shows the words, 'Player Two, loading', before the camera zooms in on Giovanna's stomach with a picture of the new baby's ultrasound.